Next-generation Toyota Land Cruiser likely to debut in August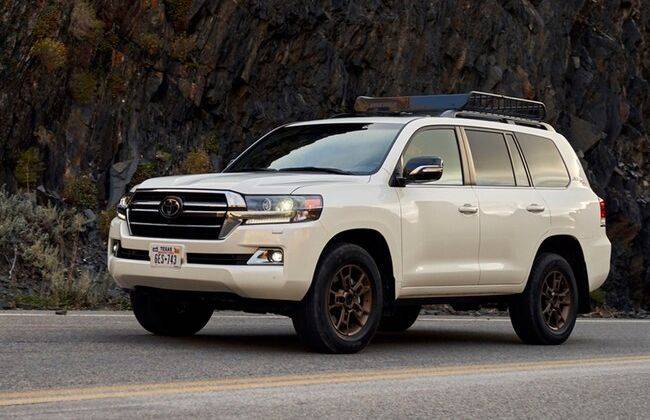 Japanese automobile manufacturer Toyota, according to BestCarWeb, is likely to introduce the next-generation Toyota Land Cruiser in August. The car's current version debuted in 2007. The new Land Cruiser will be powered by a hybrid engine that will replace the car's long-running V8 motor.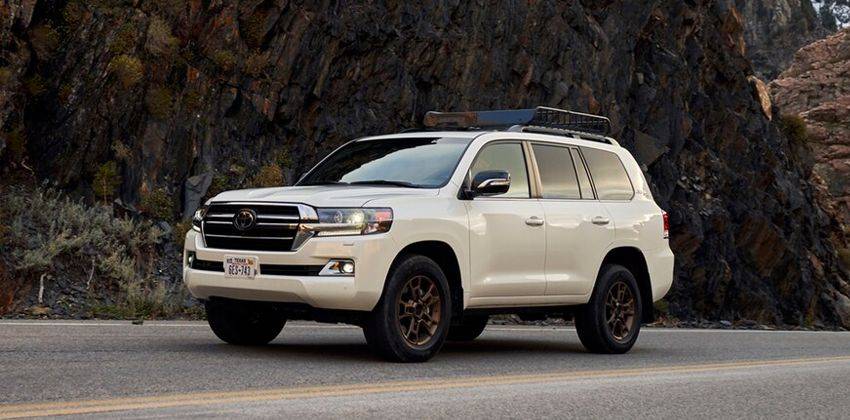 It will be hauled by a 3.5-liter V6 motor which outputs 299 PS maximum power at 6,600 rpm and 356 Nm peak torque at 5,100 rpm. The output level of the new model will be slightly compromised compared to the outgoing version which produced 318 PS maximum power at 5,600 rpm and 460 Nm peak torque at 3,400 rpm.
The output numbers of the upcoming Land Cruiser is likely to be that of the internal combustion engine (ICE) only. The petrol engines of the Lexus LC 500h and the LS 500h produces 295 bhp and 350  Nm peak torque. The electric motors of the two latter cars produce 176 bhp and 300 Nm peak torque, with a combined output of 354 bhp. It's not yet known whether Toyota will retain or discontinue the 5.7-liter V8 powertrain of the Land Cruiser in the US market.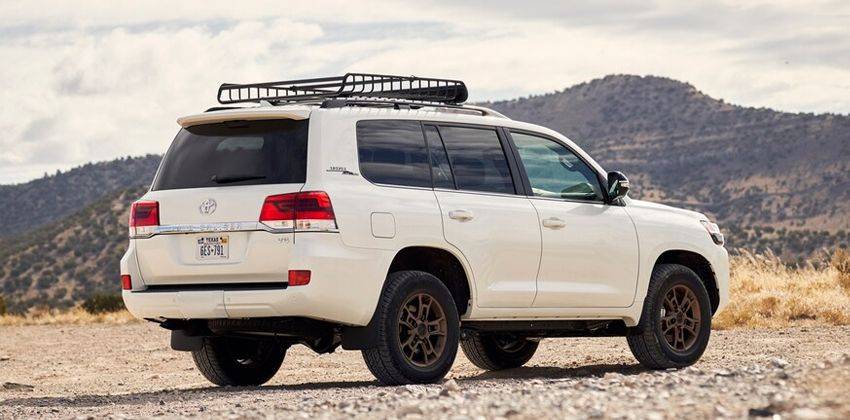 The next-generation Land Cruiser will adopt the Toyota New Global Architecture (TNGA) platform which underpins several latest cars from the manufacturer. It will also retain the current version's ladder-frame chassis. The new platform, however, will reduce the car's weight and offset the power reduction. The six-speed automatic gear system will be replaced by a continuously variable transmission (CVT) and four-wheel-drive.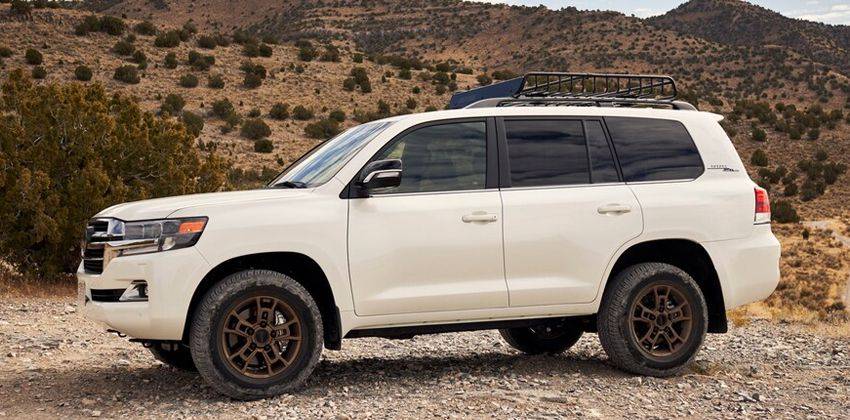 Sources suggest that the new-generation Land Cruiser will get a new look and may sport an evolutionary change in design. It will have a trapezoidal grille, like several Toyota cars seen recently. There will be two or three rows of seats, accommodating five to eight passengers. The new Land Cruiser is expected to be equipped with the full suite of Toyota's safety features and amenities.
The Land Cruiser Prado, meanwhile, is also slated for an upgrade. The upgraded Prado, however, is unlikely to be rolled out before 2022. The Prado too is based on a ladder-frame chassis and comes in a choice of five-seat or seven-seat arrangement. It is expected to retain the 2.8-liter diesel and 2.7-liter petrol motors that also haul the current Toyota Fortuner.
Also read: Toyota launches GR Supra 2.0-litre version in Europe
You might also be interested in
Explore Toyota Land Cruiser
Latest Toyota Land Cruiser Cars Videos on Zigwheels