Hyundai Elantra - Top alternatives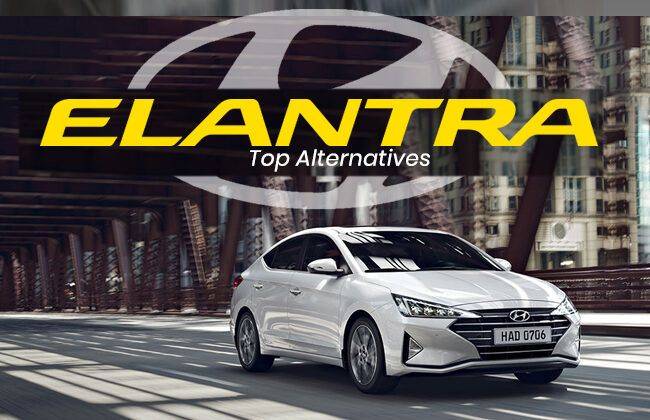 Hyundai Elantra is one of the most elegant sedans in the passenger car segment. This model has been widely popular for its immaculate fit and finishes everywhere around the world. Its current 2019 edition has received great visual changes, making it look sharper and better. 
Zooming around the roads of Abu Dhabi, the three variants of the Hyundai Elantra are a show-stealer. Starting at AED 59,900 for its base model, Hyundai Elantra is no doubt an incredible car. The same can be said about the other two variants, Hyundai Elantra 2.0L GL, which is priced at an on-road price of AED 62,900 and Hyundai Elantra 2.0L GLS that costs around AED 75,900.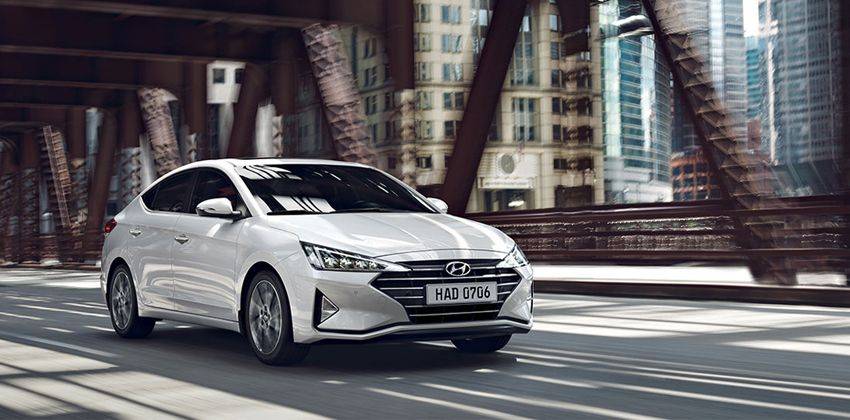 Elantra's base model, 1.6L GL, is powered by a 1.6-litre, 4-cylinder petrol engine. Showcasing an amplified attractive profile, this 5-seater car has a fuel tank capacity of 50-litres. Churning out a power figure of 155 Nm torque and 127.5 horsepower, Elantra easily picks up a top speed of 195 kmph within an impressive 11.6 seconds. 
On a contrasting scale, both Elantra's 2.0L GL and 2.0L GLS variants produce 192 Nm and 152 hp.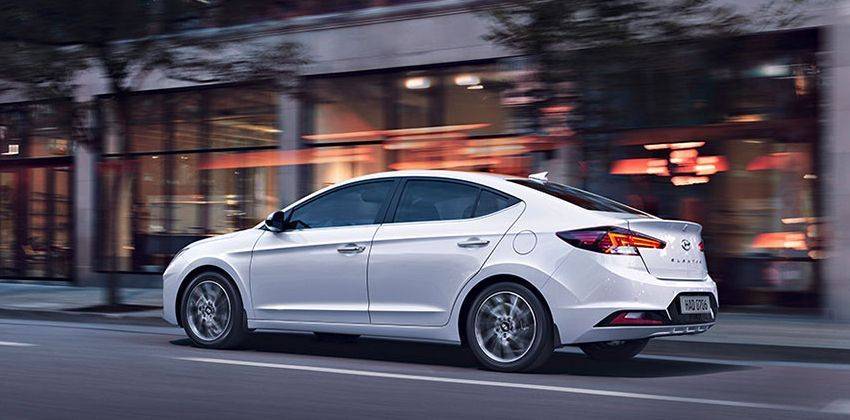 Are there any alternatives for the Hyundai Elantra in the UAE?
The UAE market has a higher demand for compact sedans. Simply put, Hyundai Elantra not only have to feel the jostle of that requirement but also have to steer clear of that competition to remain in the 'wanted' spot. 
However, one cannot deny the fact that there are sparse but attractive looking alternates that actually gives tough competition to the Hyundai Elantra.
For cracking an excellent deal, read till the end to make a better decision for yourself.
Honda Civic
Honda Civic has been in the industry for a fairly long time and has been subject to regular updates. The current update has brought out some really good additions from the previous versions. With distinctive lines and bolder new shape, Civic oozes out the raw power that rolls on and offers real road presence at a feasible on-road price of AED 62,895 (approx.).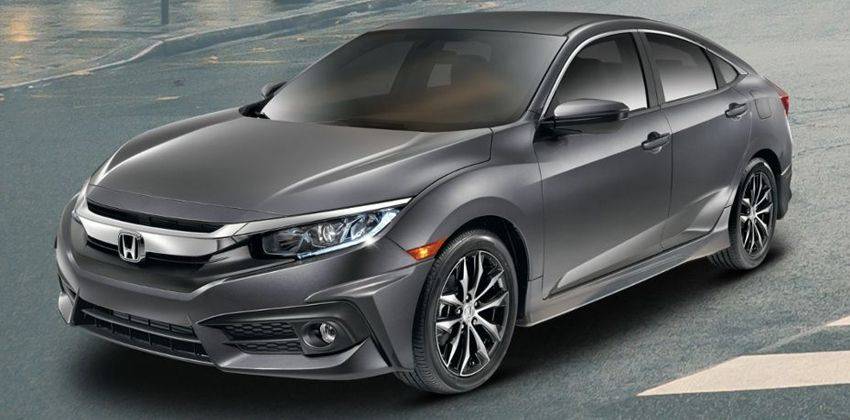 Its front lights have been updated to distinctive LED Daytime Running Lights that consume less energy but emits sharper and brighter light. Keeping the signature flourish in mind, Civic has distinctive C-shaped LED taillights.
The Honda Civic is offered in three different engine options. The base model is a 1.6-litre in-line 4-cylinder engine that can churn out 123 hp and a peak torque of 151 Nm. The mid-spec engine is a 2.0-litre in-line 4-cylinder motor that can put out 158 hp and 187 Nm of maximum torque.
And lastly, the sportiest model gets a high-spec 1.5-litre turbocharged engine that could make a maximum power of 180 horsepower, along with a peak torque of 220 Nm. The transmission duties are done by a CVT gearbox as standard.
Kia Cerato
Kia Cerato has quite a lot of accolades under its belt. It is one of the best-looking sedans in the Arabian market and has managed to impress one and many with its designing.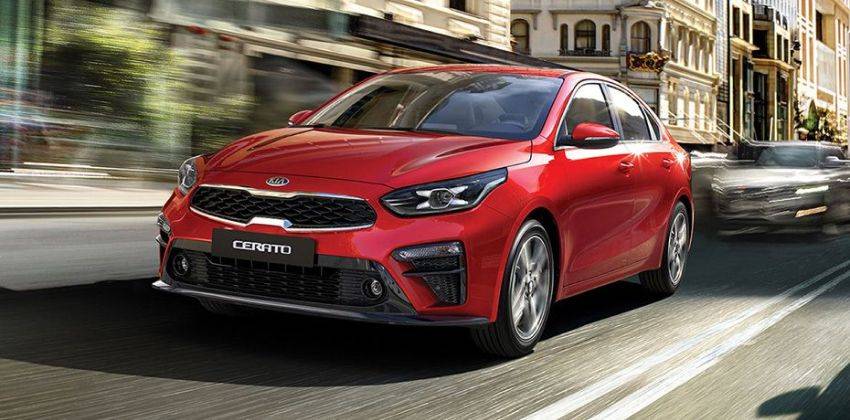 When it comes to performance, the Cerato is no muggle. It is available in two engine trims that are capable of churning out decent power. Kia Cerato is powered by a 1.6-litre unit that can produce 128 horsepower and 154 Nm of torque. Kia Cerato price starts at AED 59900.
Kia is a road-friendly car, which is equipped with 17-inch alloy wheels and additional features like an anti-lock braking system for safety, automatic climate control, 2700 mm wide wheelbase, 60:40 split-fold rear seatbacks, and more.
Toyota Corolla
When it comes to cabin comfort and space, there is no messing with the Toyota Corolla. It beats Hyundai Elantra with its roomy cabin, and of course, with the sharp and sporty exterior, if not much with designing. However, it is slightly sedated with it comes to the mechanical specification and power output, despite being priced at a much higher price tag.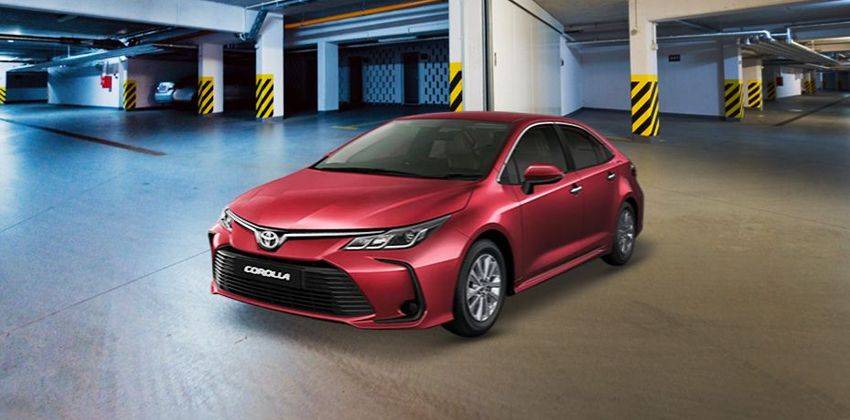 Even though the model's price slides more towards the expensive end (approximately AED 71,900), this comfortable reliable car knows the buyer's exact requirements and fulfils those. Being a car icon for many generations, Corolla has a number of variants to offer. 
However, two variants/ engine options are on the 'grab and go' list – the GLI and XLI. Corolla's base model (1.6 XLI) has an engine unit of 1.6-litre, 4-cylinder mill, which churns out 121 hp and 154 Nm of peak torque output. Transmission duties are fulfilled by a CVT gearbox for the base level model with an optional 6-speed manual unit.
Comparatively, its other model has a 2.0-litre, in-line 4-cylinder unit that can produce 168 hp and 200 Nm of peak torque. Its engine is mated to Direct Shift CVT transmission.
Some of the features that proves Toyota Corolla advantageous in off-road conditions are rear seat centre armrest, multi-function steering wheel, vehicle stability control system, crash sensor, voice control, integrated 2DIN audio, and more.
Final words
Competing on a higher level, Hyundai Elantra continues to keep up its position amongst the best compact sedans in the UAE market. However, when it comes to taking a look at the alternatives, the above-highlighted cars come within the range that can genuinely pack a punch.
Despite these alternatives being quite amazing without a doubt, the Hyundai Elantra itself is a pocket-friendly, luxurious vehicle. As a reliable and safe car, Elantra rivals and assures a more exciting ride than the others. 
Also read: 2020 Toyota Corolla - All You Need To Know
You might also be interested in
Latest Hyundai Elantra Car Videos on Zigwheels