Toyota expected to bring GR Corolla hatchback by 2023 with 253 PS engine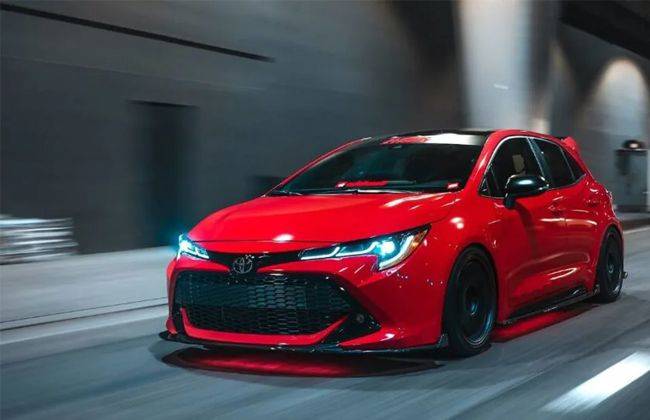 Toyota is reportedly working on the GR Corolla hatchback, which is expected to hit the automobile scenes in 2023. And guess what, we already have quite a lot of information about the hot hatch, albeit in an unofficial way.
The expected Toyota GR Corolla hatchback might be driven by the 1.6-litre, 3-cylinder turbo petrol engine. This engine is presently codenamed as the G16E-GTS and powers the GR Yaris already. But what's interesting is the fact that this engine is said to be the most powerful 3-cylinder engine and produces a staggering 272 PS of power and 370 Nm of torque.
Having said that, the G16E-GTS engine that would be used in the GR Corolla hatchback could be de-tuned to 253 PS, especially considering the size and weight proportion. If this happens, it could be the most potent competitor to the likes of Ford Focus ST, Volkswagen Golf GTI, Renault Megane RS, Hyundai i30N and the Honda Civic Type R.
The Toyota GR Corolla hatch could get the same 6-speed manual gearbox and an all-wheel-drive mechanism, just like the GR Yaris. This report gets more light as Naohiko Saito, the chief engineer of GR Yaris, said that it makes no sense at all to restrict the potent 1.6-litre engine and the four-wheel-drive mechanism to just one car. He personally feels it should be used for every GR model.
Adding performance variants of passenger cars will help Toyota have a better reputation at making fun-to-drive cars. We already have the GR Yaris and GR Supra showcased and the 86's successor announced and now the GR Corolla hot hatch could make things a lot better for the automobile circuit.
If the car is announced officially, it could be made available for the top automobile markets globally, which might include Middle Eastern shores too.
Also read: Toyota RAV4 SUV may get GR badge
You might also be interested in
Latest Toyota Corolla Cars Videos on Zigwheels