SUVs to buy for less than AED 200,000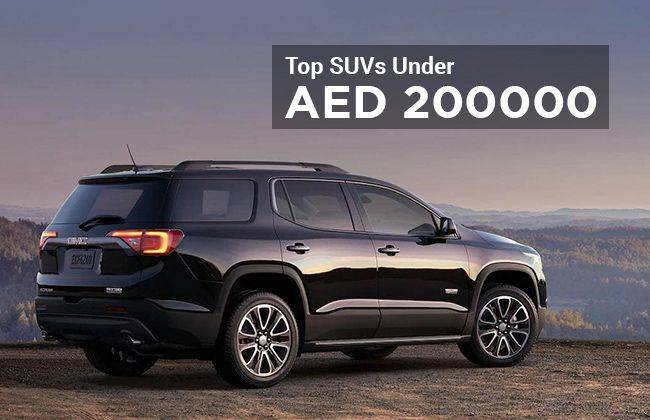 Everything has got its pros and cons, this applies to hatchbacks, sedans, and SUVs, too. SUVs have become quite popular among car buyers across the globe. We see a whole lot of them on the roads here in the Middle East. People tend to buy SUVs for many reasons and why shouldn't they?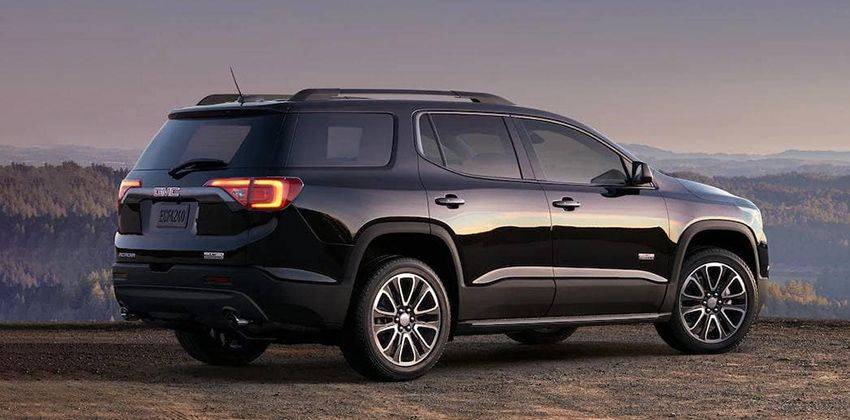 Even a regular SUV which is not designed to be a proper off-roader could handle certain situations that a sedan just cannot. And in the UAE you do need one to have some fun in the dunes. So, we thought to present our readers with some of the best SUVs that can be purchased for less than AED 200,000.
Toyota Land Cruiser Prado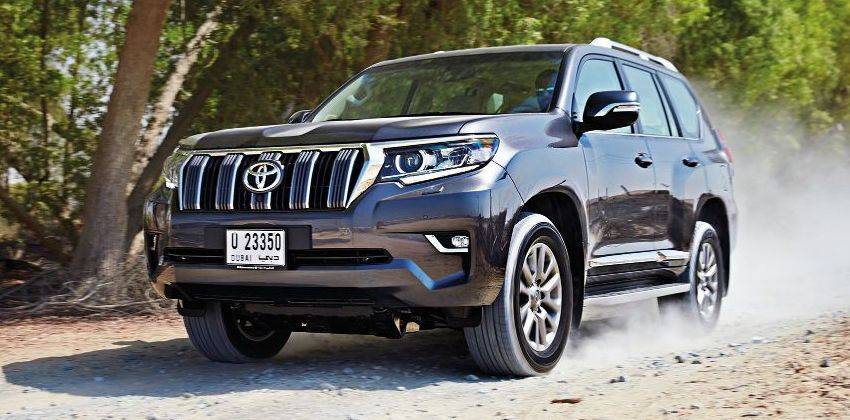 Toyota SUVs have been ruling the roads and the dunes in the Middle East for many years. The kind of reliability they provide is simply unbeatable. The Toyota Land Cruiser Prado is among the elite group of SUVs that can take a lot of beating but keep you cocooned in their comfortable and luxurious cabin. The UAE spec Land Cruiser Prado is available in two engine options - a 2.7-litre engine with 164 hp and a more powerful 4.0-litre mill that produces 271 horsepower. Both the engines are mated to an automatic transmission.
Toyota has also worked on the aesthetics of the Prado. It looks modern, mature, and purposeful. The gigantic stance and road presence are enough to give you a hint of what this SUV is capable of. The Toyota Land Cruiser Prado price starts at AED 129,900 for the base model that comes with the 2.7L engine, and the range-topping variant is a bit over 200 grand.
Nissan Patrol Safari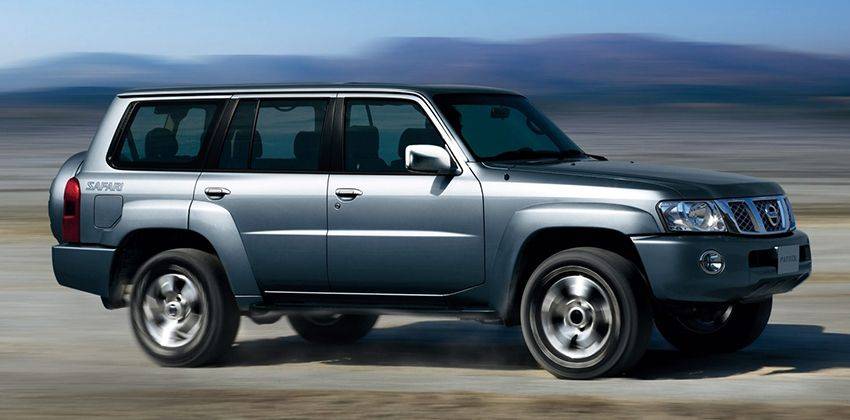 Nissan is also pretty active in the SUV category. The Patrol Safari is a capable off-roader with a simplistic design. It might not seem to appear modern and advanced, but it sure can take you to places where others might not even think of going. Under its hood is a powerful 4.8-litre inline 6-cylinder engine that churns out 280 horses and 451 Nm of torque. The transmission on offer is either a 5-speed manual or a 5-speed automatic with manual mode.
The stock configuration of the Nissan Patrol Safari is more than sufficient to give you the joy of off-road adventures, but if you want to explore more in this genre, then there are plenty of customisation options available in the market. The Nissan Patrol Safari price in the UAE is AED 152,250.
Mitsubishi Pajero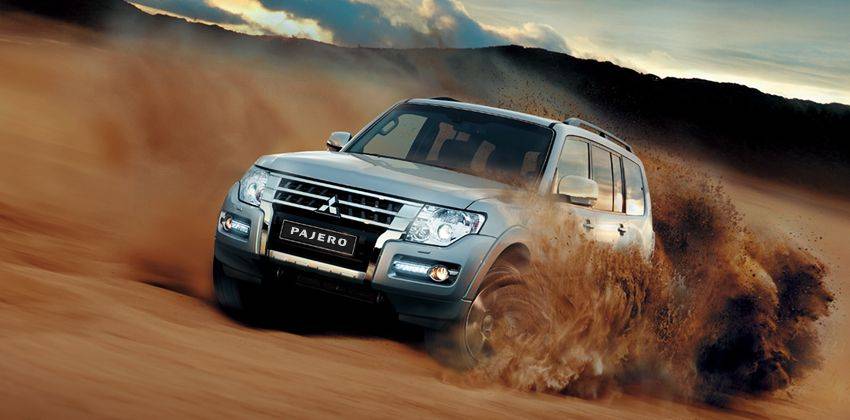 Mitsubishi Pajero has been around for many years now. But don't let its age fool you. It is still a competent machine and can give fierce competition to its latest rivals. For the specs, it is powered by a 3.5-litre V6 engine that produces 177 PS of power and 259 Nm of torque and is mated to a 5-speed automatic transmission. There is also a 3.8-litre V6 engine that has 243 PS and 327 Nm of torque. This also comes with the same automatic transmission. All the variants of the Pajero are 4x4 enabled. Mitsubishi's AWC (All Wheel Control) helps the SUV to have precise traction, power and slip control for each wheel independently to ensure complete driver control in extreme conditions.
For the safety features, the Mitsubishi Pajero gets Active Stability and Traction Control (ASTC) with brake assist, ABS, EBD, and airbags. The starting price of the Pajero is AED 96,900 and goes up to AED 130,000. At this price, it offers quite a pack.
Volkswagen Touareg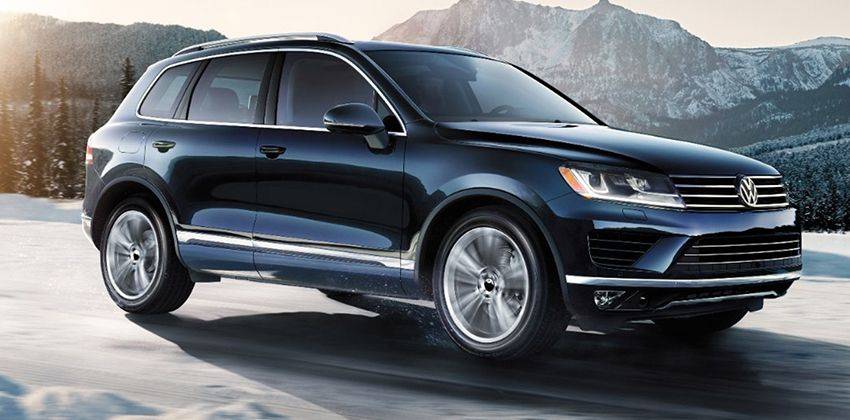 The all-new Volkswagen Touareg is available at a starting price of AED 183,700, and for that, you get the SUV itself along with 3-year or 45,000 km free service, 3-year free roadside assistance, free registration, and 3- year free unlimited km warranty. This is quite a package, isn't it? The Touareg is an elegant SUV. It has got LED matrix headlamps which not only look utterly handsome but also prove to be very strong and powerful when it comes illuminating the road. The headlights along with the sleek chrome grille bring out the elegant look of the SUV. Clearly, the face of the Touareg is its best-looking part.
The specifications list of the Touareg mentions a 2.0-litre 4-cylinder petrol engine that produces a power of 252 PS and 370 Nm of torque. The top trim of this SUV features a 3.0-litre 6 cylinder petrol motor capable of pumping out 340 PS of power and 450 Nm of torque. The interior is very luxurious and comfortable and comes loaded with all the latest and advanced features that a modern SUV should have. We like the panoramic sunroof that opens up the sky for you. The air suspension offers a smooth and plush ride quality and also enhances the performance of the car. With its off-road package, the Touareg can also deal with the challenging terrains.
These were some of the best SUVs that you can buy in the UAE at a price of less than AED 200,000. Do tell us which one's your favourite among the shared list and even the ones we have missed.
Explore Toyota Land Cruiser Prado
Toyota Car Models
Toyota Land Cruiser

Toyota Raize

Toyota Fortuner

Toyota Land Cruiser Prado

Toyota Rush

Toyota Corolla

Toyota Corolla Cross Hybrid 2023

Toyota RAV 4

Toyota Yaris Sedan

Toyota Camry

Toyota Hiace

Toyota Avalon

Toyota FJ Cruiser

Toyota C-HR HEV

Toyota Hilux

Toyota GR Supra

Toyota Highlander

Toyota RAV 4 HEV

Toyota Granvia

Toyota Land Cruiser Pick Up

Toyota Liteace

Toyota Camry HEV

Toyota Hilux Adventure

Toyota Corolla HEV
Toyota Cars Price


SUVs to buy for less than AED 200,000
Select your city to start search
Or select from popular cities