Quickest of 2018: 10 Fastest cars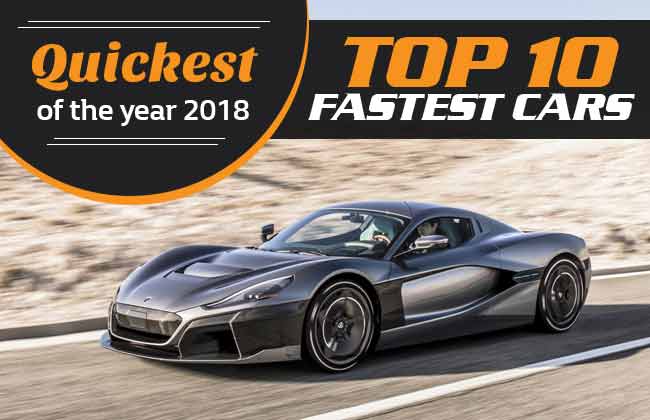 Speed, do you know what it does? It thrills, right? The goosebumps at the speeds of over 200 kmph is some experience, ain't it? Years come and go, and so do cars. Well, supercars, we should say. However, only some are able to actually provide with what they boast of. In this article, we introduce you to the fastest cars of the year 2018. Calling them cars would be an injustice, thus, we better call them supercars as the speed they can take you to ain't no less than a super experience. Let's begin with the slowest of the lot, how ironic!
Ferrari Monza | 300+ kmph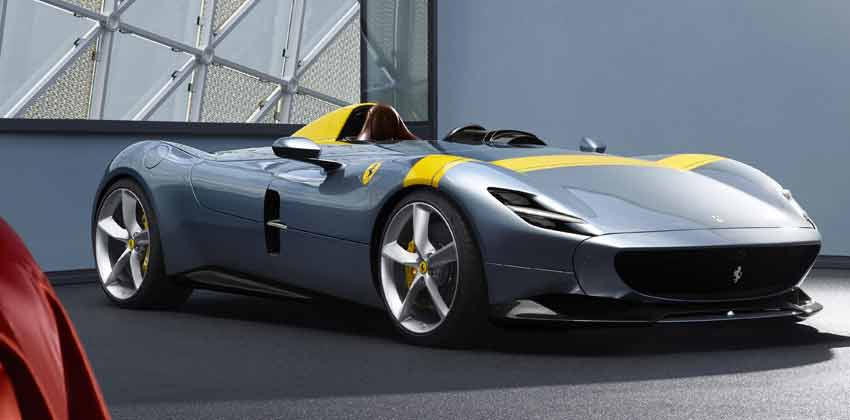 With a blend of the retro and the modern design language, the Ferrari Monza houses one of the most powerful engines ever produced by the manufacturer. The car can do a run of 0-100 kmph in just 2.9 seconds and can reach up to 200 kmph in a mere 7.9 seconds. The all carbon-fibre car has got 800 PS of maximum power in its arsenal. With its tiny doors and gigantic brakes, the Ferrari Monza can reach speeds of over 300 kmph without breaking a sweat.
Nissan GT-R50 Italdesign | 322 kmph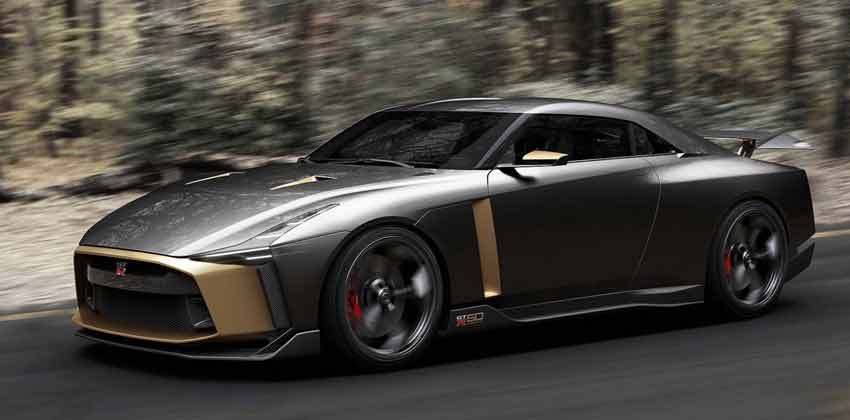 This car is the answer to "what happens when someone goes bonkers?". We, humans, are always attracted towards luxurious things made by the human hand, aren't we? Nissan has taken the things to a whole new level altogether by making the 3.8-litre V6 by human hands. The supercar also gets a reinforced differential, high-flow large-diameter GT3 comp-spec twin turbos, enlarged intercoolers, heavy-duty crankshaft, pistons, connecting rods, reworked intake and exhaust, and a beefed-up dual-clutch gearbox. Power figures? The V6 makes 722 PS and 800 Nm and can take the GT-R50 Italdesign to 322 kmph without a fuss.
Zenvo TSR-S | 325 kmph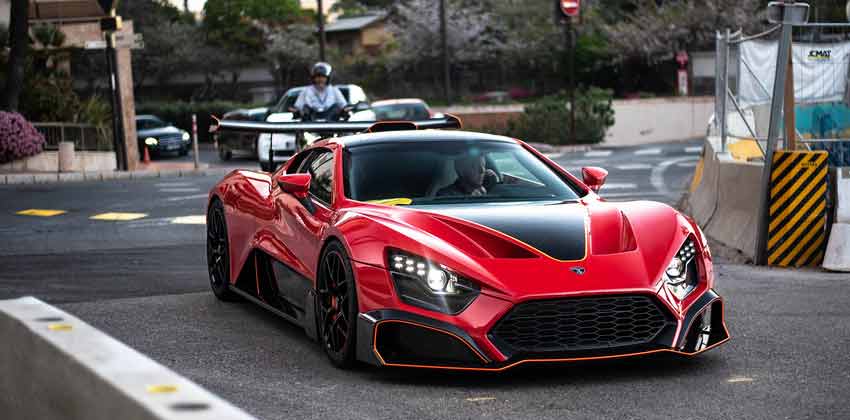 Packing in a 5.8-litre twin-supercharged V8 and a crazy rear spoiler, the Zenvo TSR-S gets 1,194 PS out of its V8. The carmaker from Denmark has produced a handful of 25 cars since 2007 when it started making cars, however, more than the number, the cars speak for themselves. Not every other car manufacturer comes out with a car that can do speeds of 325 kmph and has a canny rear spoiler that leans on every curve.
Aston Martin DBS Superleggera | 340 kmph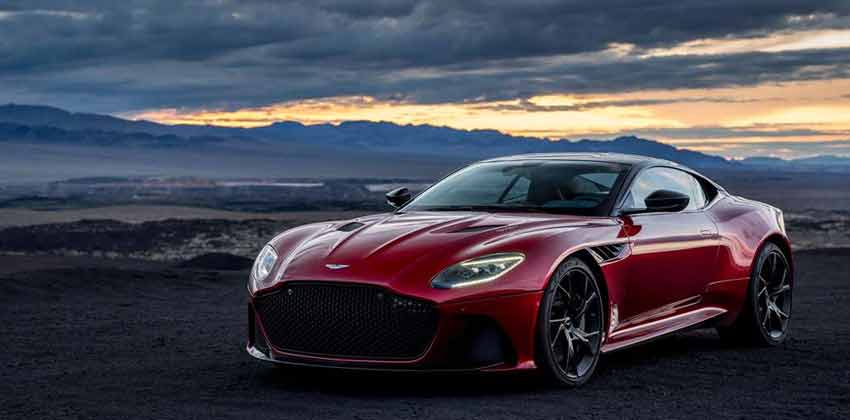 This one is probably the best of the offerings by Aston Martin. The Aston Martin DBS Superleggera is powered by a 5.2-litre V12 motor and it gives you 735 PS of maximum power and a whopping peak torque of 899 Nm. Guess what? You get that torque at 1,800 rpm. You definitely don't wanna take this to the supermarket for your weekend grocery shopping, never ever. With a 0-97 kmph claimed at 3.4 seconds, you can reach up to 340 kmph in this Aston Martin.
Chevrolet Corvette ZR1 | 341 kmph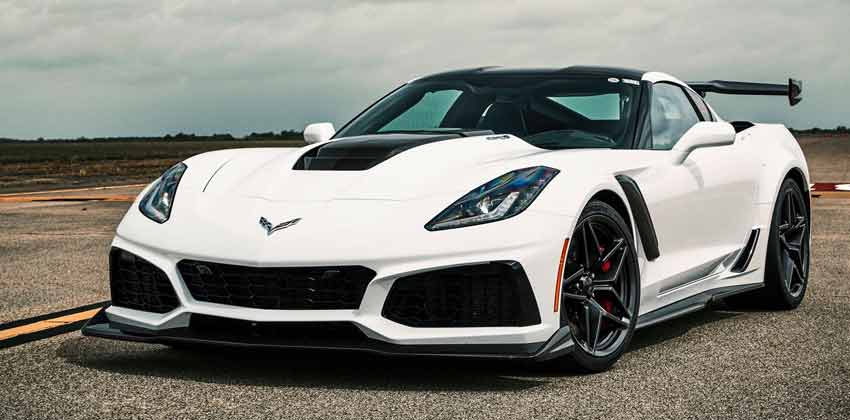 How much could you possibly get out of a V8 motor? Here, you have 766 PS up your sleeves thanks to the insane V8. How about a 0-97 kmph run? Well, a mere 2.85 seconds. This is the very car that broke Ford GT's lap record at Virginia International Raceway by more than a second. We believe it must be enough to get you licking your lips already. Moreover, coming to the part we're talking about in the article, the Corvette ZR1 can achieve top speeds of up to 341 kmph.
Porsche 919 Evo | 343 kmph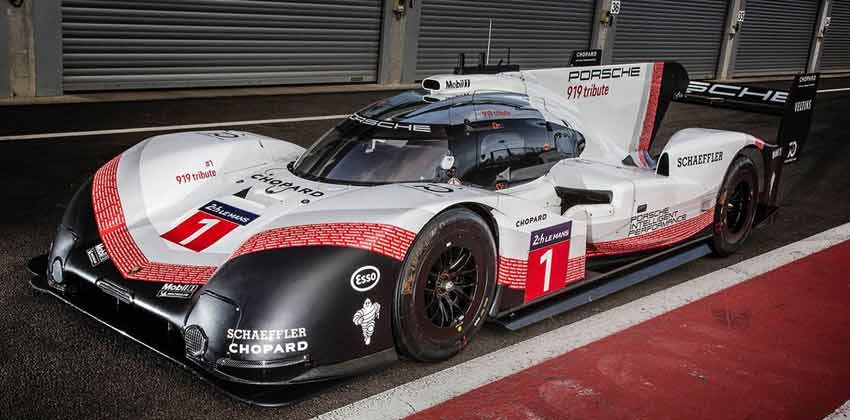 With a total power output of 1,370 PS, this car is something else. It has got a 2.0-litre turbocharged V4 motor which is more than good enough for 730 PS and an e-machine which produces 446 PS. Porsche has ditched the WEC-mandated fuel-flow meter to boost up the power figures and has let the engine run to its potential. This fast bird from Germany can take you up to 343 kmph, and if you have already got an adrenaline rush, this ain't even the beginning folks.
Lamborghini Aventador SVJ | 349 kmph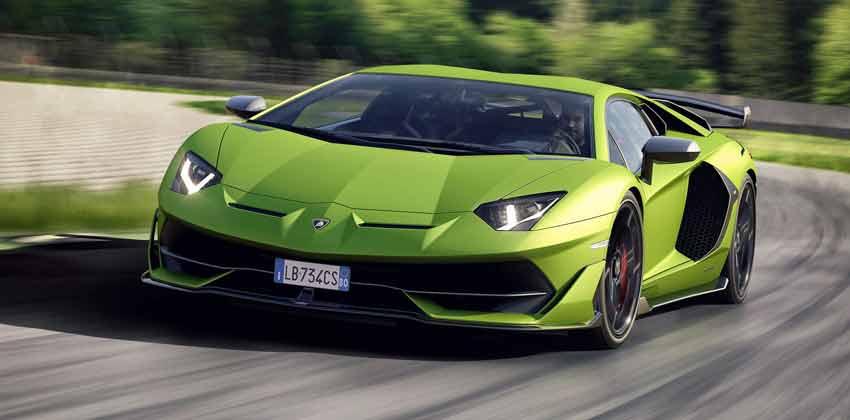 A list of fast cars and could we miss a Lamborghini? Here comes the Aventador SVJ roaring with a top speed of 349 kmph. Probably the best Aventador till date, this supercar is the house of a 6.5-litre naturally aspirated V12. This V12 churns out no less than 770 PS. If you have got some space, the 0-97 kmph will take no more than 2.8 seconds. It also comes equipped with rear-wheel steering and is an extremely terrific car to drive.
Bugatti Divo | 380 kmph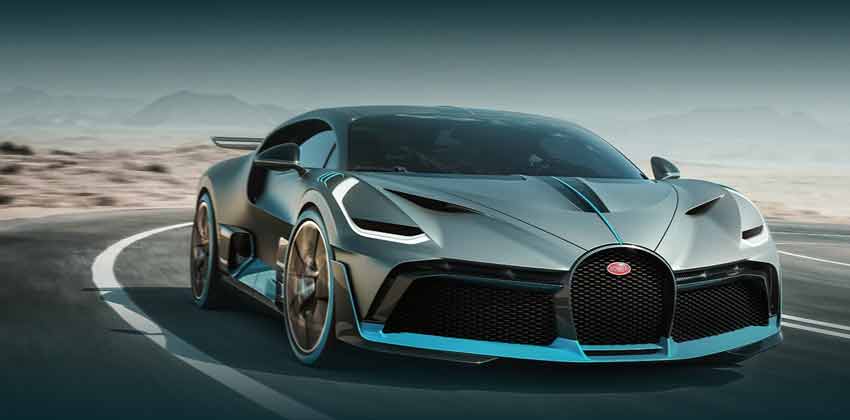 At € 5 million, what you can have is a car that is twice as expensive as the Bugatti Chiron. The Divo, however, gets the same engine as the Chiron which produces 1500 PS of maximum power. The hike in the price is because of the car having lighter in weight elements. What's more? The Divo can do corners like an LMP1 race car and can make you literally fly at 380 kmph.
McLaren Speedtail | 402 kmph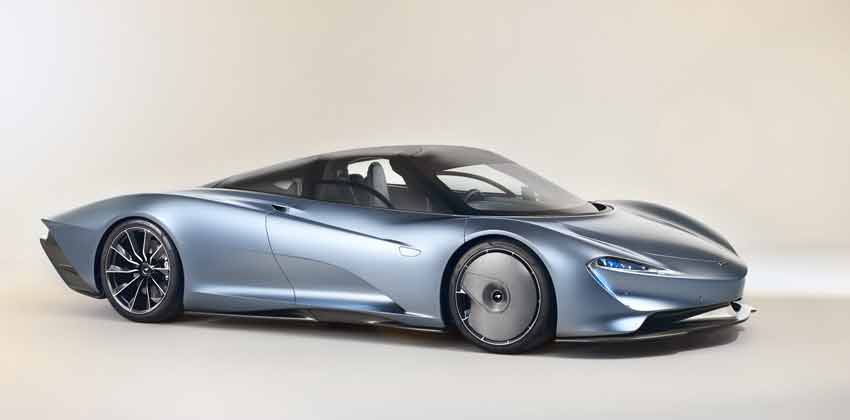 The ridiculously lucky 106 customers of the McLaren Speedtail will start receiving their thing of thrill in 2020 only. And when someone shells out £ 2.1 million, there has to be something special about the car. What the Speedtail has is a 1,051 PS of maximum power under its hood. Those 106 people must be owning or having access to some delightful tracks too as the McLaren Speedtail will be taking them to 402 kmph in no time.
Rimac C_Two | 415 kmph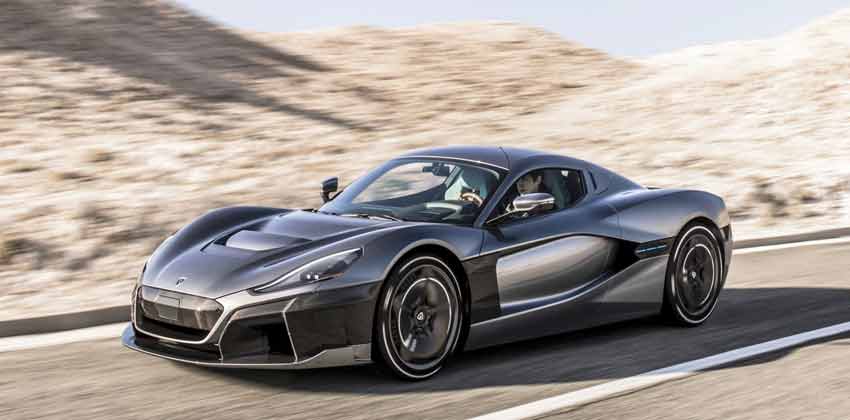 So, here we are, with the best of the lot, and the fastest too. And? It is electric. We all have been that hearing electric is the future and we guess it truly is. This supercar from Croatia is equipped with 4 electric motors which together produce 1,914 PS of maximum power and a peak torque of 2,300 Nm. It can do a 0-100 kmph run in 1.97 seconds and a 0-300 kmph in 11.8 seconds. Those 11.8 seconds would be the shortest 11.8 seconds of someone's life who'd get to drive this beauty. What's the top speed? The Rimac C_Two can make you talk to the winds at 415 kmph, yes, you read it right, 415 kmph.
Explore Lamborghini Aventador

Quickest of 2018: 10 Fastest cars
Select your city to start search
Or select from popular cities