Nissan Kicks vs Toyota Rush - The feature-packed crossover or the bigger straightforward SUV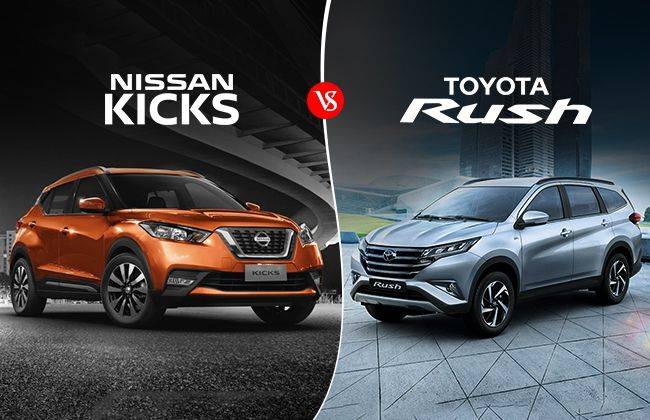 Being a prospective consumer is demanding, it takes a toll both on your brain and pocket at the same time. Not like it wasn't complicated enough to choose between cars hailing from the same segment, here we are going cross-segment. Well, it's a smart thing to do, given that you want maximum value for your money. So, for today's auto fight, we have picked the trendy crossover from the house of Nissan, the Kicks. And it'll be going against the reliable, family-oriented SUV the Rush.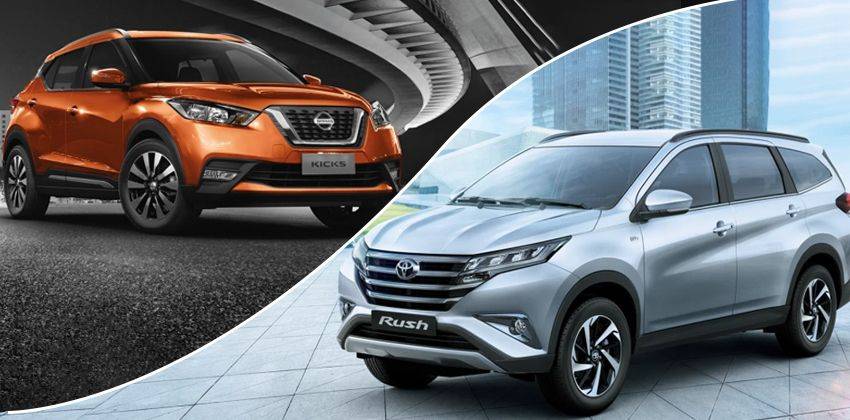 Now, both the cars carry names perfectly reflecting the modern age commuter's needs. That is, a car one can rush into and get to the destination, and also something that provides with a kick to get it all done. Seems like a perfect competition! Now, coming to the UAE market, if we talk about the favourable auto brands, then as per latest auto reports, while Toyota became the number one selling brand, Nissan closely followed it at the second position. As for the Rush and Kicks, they seem to hit all the right buttons as far as the UAE buyers needs are concerned.
Segment perspective -
Nissan Kicks is a crossover, i.e. a mix of an SUV and hatch. It is suitable for youngsters or even for a small family. It can seat five at a time and also offers adequate luggage space, a few bags more than a hatch. As for its dimensions, Nissan Kicks specs sheet reads - 4295mm x 1960mm x 1590mm (L X W X H). It has a wheelbase of 2620 mm and can take in 41 litres at a time.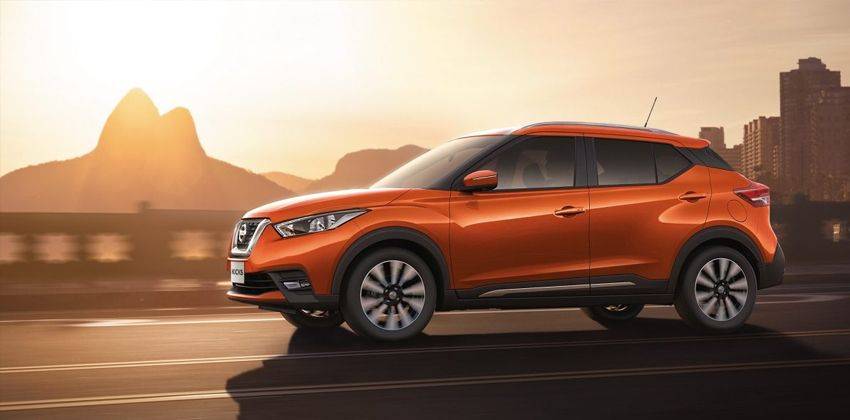 Toyota Rush, on the other hand, is an SUV, and therefore by virtue can accommodate eight individuals at a time. Big families and adventure lovers can buy it and enjoy long journeys with ease.
The 2019 Toyota Rush measures 4435mm in length, 1695mm in width, and 1705mm in height. Its fuel tank can gulp in 45 litres of oil in a go.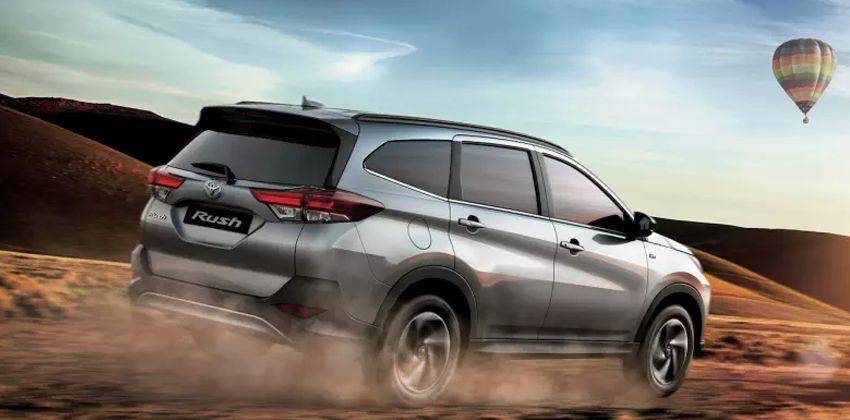 So, by the look of it and as supported by the figures, both the Kicks and Rush will fit in the same parking spot. With the Kicks being slightly wider and Rush taller of the two.
Styling -
There's no doubt that the Nissan Kicks is a truly stylish car that carries all the right cuts and contour to blow one's mind away. With its unique floating roof design, wheel-oriented powerful stance, and an array of distinctive colors, the Kick will have no problem standing out.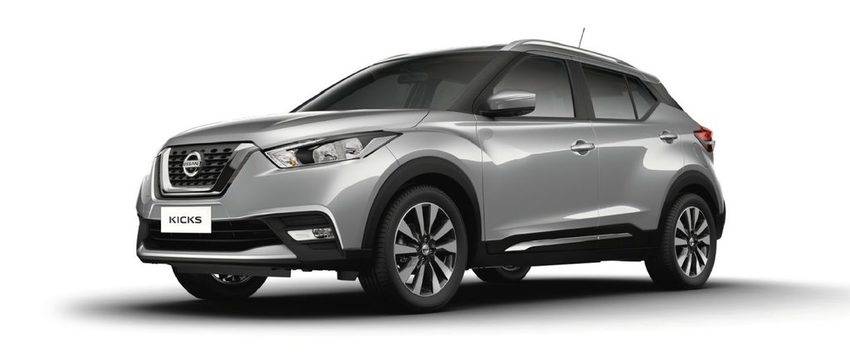 At the front, the wraparound visor evokes the image of the GT-R and how can we miss the iconic bold V-motion grille that instantly reminds of it being a Nissan kid.
The all-new 2019 Rush, though is a modern-day Toyota, when kept side by side with the crossover competitor loses its newly earned fame. However, we can't forget the efforts put by the company concerning a new design theme that includes - sharp headlights, bold hood contours, unique fog lamp casing, diamond-cut alloy wheels and more.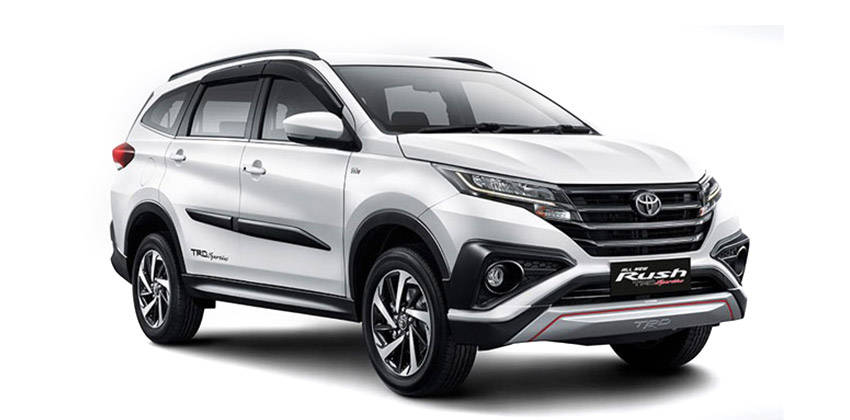 On the plus side, where Nissan Kicks carries an unusual stance, the Rush to looks stylish for its segment.
Features -
It's not hard to judge that which one out of the two wins the feature race. If you say it's the Nissan crossover, the Kicks you are right. The Kicks like its siblings comes packed with connectivity, comfort, and technical features. It's a car that you can show off to your friend and family and impresses them with its smart features. While the list of Nissan Kicks features is long, here are a few honourable mentions - Nissan Navigation System, full-color digital display showing every bit of info, zero-gravity seats, ideal climate control system, tire pressure monitoring system, and more.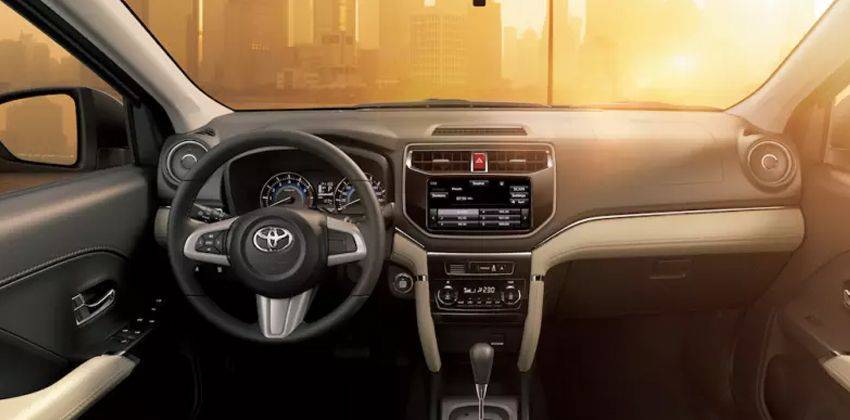 As for all-new Toyota Rush, it is more practical and straightforward with no complex functions to understand and learn. It's a car your dad would love. The Rush offers comfortable fabric seats, keyless push start, automatic climate control, steering wheel controls, power windows, and central locking.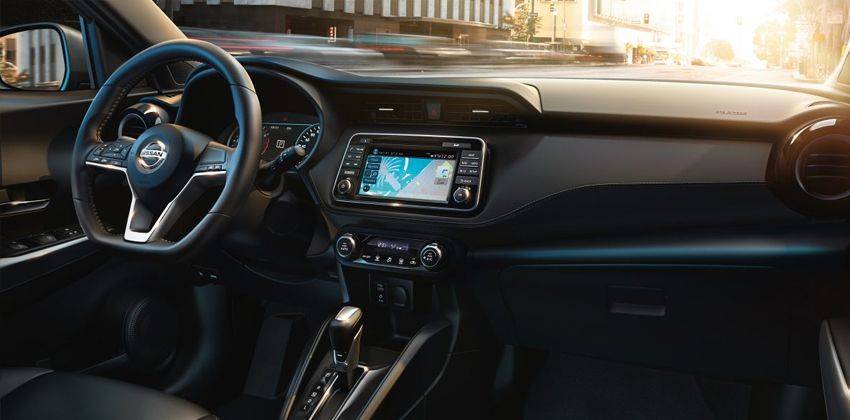 From the list of features only it becomes clear that the Nissan Kicks is the one on the advantage side here. But only for those who fancy these features, for some even Toyota Rush minimalistic approach might be sufficient.
Performance -
The Nissan Kicks is powered by a 1.6-litre motor that produces a maximum power of 118 hp along with a peak torque of 149 Nm. The said mill is connected via a continuously variable transmission system and promises a smooth and efficient power delivered using the special coating on the piston that reduces friction.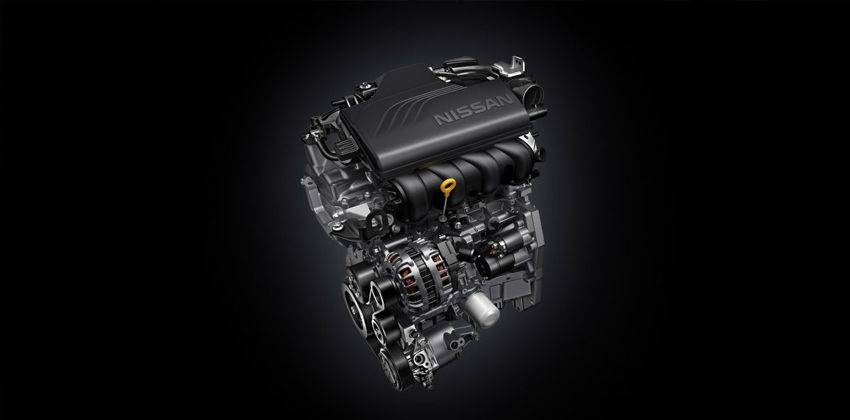 A 1.5-litre engine powers the 2018 Toyota Rush, and it generates 103 hp of power and 135 Nm of torque. A 4-speed automatic transmission sends the power to the rear wheels. Also, according to the Japanese automaker, Rush's Dual Variable Valve Timing-intelligent system enables it to navigate across a variety of terrain.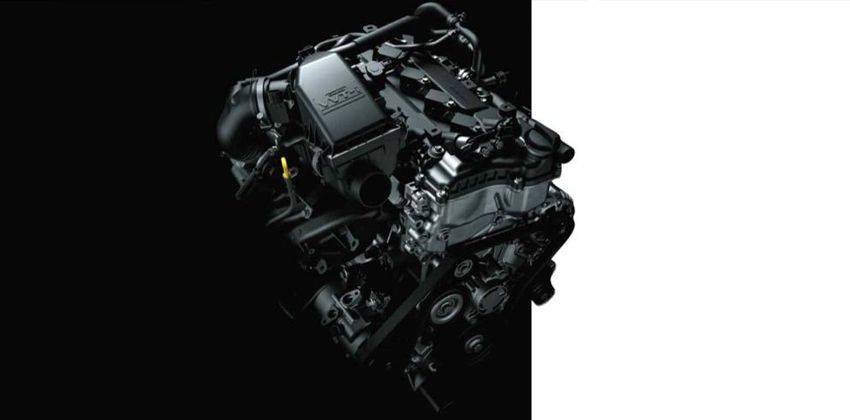 Well, while the Kicks delivers more in terms of figures, but when it comes to handling and braking, the Rush is the one many recommend. So, try it yourself and see which one's better for you.
Safety -
The Kick crossover is guarded by Nissan Safety Shield that's featured in many company vehicles. Included in the package are Moving Object Detection, Intelligent Around View Camera, six-airbags (dual-stage supplement front, seat-mounted side-impact, and roof-mounted), Vehicle Dynamic Control, Traction Control System, and ISOFIX. In addition, the Kicks is built on Nissan's Zone Body construction that absorbs impact, keeping you and your passengers safe.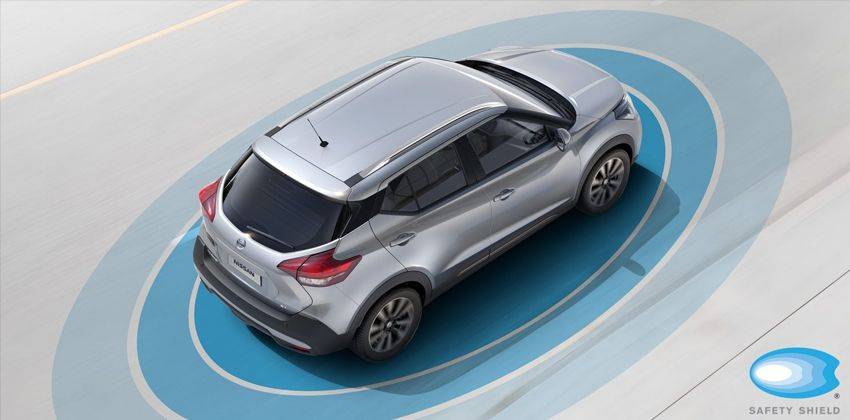 Toyota Rush specifications mostly include all the features an ordinary man is familiar with and hopes his car sustain. Here we have dual-front and side curtain airbags, ABS, Rear Parking Sensor, Vehicle Stability Control, Hill-Start Assist Control, Emergency Stop Signal, Immobilizer with alarm, and ISOFIX.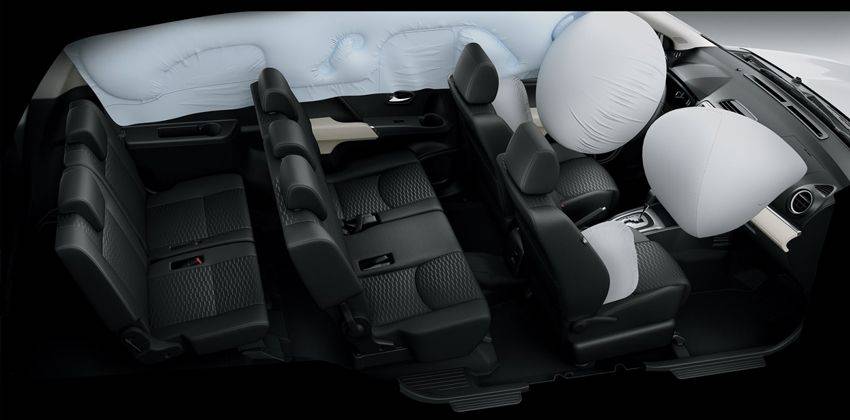 Seeing our market behaviour, having six airbags is what all we know and mostly think sufficient for a car's safety. So, on that note both the car's are alike. However, for someone who cares, Nissan Kicks offers a better safety package.
Conclusion -
The 2019 Toyota Rush price starts at AED 68,500, while that of Nissan Kicks begins at AED 61,950. So, which one according to you is the better deal? We suggest you answer a few questions and then figure out which one will best fit your requirements.
Do you require that additional third row 2018 Rush has to offer?
Does looks matter, will you choose function or form?
How important is the safety kit?
More power or better handling?
You need a car loaded with features or one with the essential batch?
Answers these questions and soon you'll land on a definite conclusion. Happy car shopping.
You might also be interested in