MG X-Motion concept revealed at 2018 Beijing Show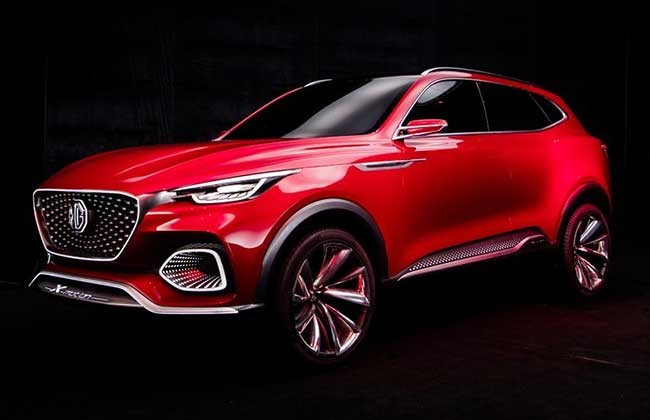 ABU DHABI: MG has revealed a new concept SUV at the ongoing 2018 Beijing International Automotive Exhibition. Dubbed as the X-Motion Concept, this could be the flagship SUV model from the brand once it reaches the production phase and is a perfect blend of attractive and futuristic design.
Being the most high-tech car from the house of MG, the X-Motion could be having the latest technologies and designing elements to date. The exterior design is extremely bold and has a thumping presence with big and prominent wheel arches and smooth flowing curves. It is built on the company's Emotional Dynamism design language.
At the time when the MG X-Motion was unveiled, the Head of Sales and Marketing of the company's UK brand, Mr. Daniel Gregorious, said that the company is really very excited to see the Concept X-Motion being unveiled in China. This, of course, means that MG is slowly emerging as a serious contender in the global automobile scene, mostly with its groundbreaking design and advanced technology.
The most attractive and eye-catching things about the dominant design of the MG X-Motion Concept are the front grille, large air intakes in the front bumper and the rear bumper with exhausts. The LED hunter-eye headlamps and the large wheels depict a very bossy appearance, while the protruding rear bumper houses unique, yet attractive oval-shaped exhaust at the two ends. The wraparound tail lights are sleeker than you can imagine. All of this despite having a coupe-ish rear profile.
The technological affairs that are flanked on the MG X-Motion Concept are highly borrowed from its parent company, SAIC. Though the company has not revealed a lot of the details, it was mentioned that the car will have many technologies to bring in full connectivity, apart from just the intelligent safety system and the zero-emission electric powertrain.
We are not expecting the Concept X-Motion to be produced as a replica at the production phase but just a toned down version. However, if at all it enters the production, it would carry quite a few designing cues from this concept.
You might also be interested in