Ford Europe releases new Mustang Mach-E advertisement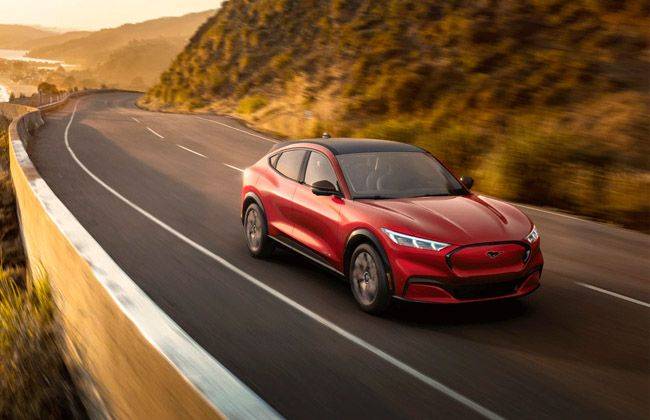 ABU DHABI: It will not be wrong to state that Ford Mustang Mach-E Ad may be the only truest rival to Tesla Model Y, as a move to tease the Tesla Model Y deliveries, Ford Europe updated its YouTube channel with a new video of its astonishing Mustang Mach-E. Though the Model Y has entered the market much ahead of its schedule, this fully electric crossover will sure be jolted with the entry of Ford Mustang Mach-E.
It is worth stating this fact that Mach-E has received around 50,000 pre-bookings as of January while we would like to compare about how many people ordered for Tesla Model Y.
The production of Ford Mustang Mach-E is due to commence in the Northern Hemisphere, customers would still have to wait for the deliveries until the end of 2020 or early 2021. If sources are to believe, Mach-E will be available in either rear- or an all-wheel-drive, amongst the numerous variants it wishes to offer. However, an all-wheel-drive configuration has an underlined dual-motor set-up for its running.
The base model of Mustang has a single motor as the underneath machinery that is capable of producing 254 hp and 420 Nm of torque. This is ignited by a 75.7 kWh lithium-ion battery. To compare with its closest rival, Tesla Model Y is capable of offering a 0-96 kmph in just 5.9 seconds and 93 kmph top speed. 
For the rear-wheel-drive version, it has a 98.8 kWh battery that can spark 281 hp, along with a 600 km range on the Worldwide Harmonized Light Vehicle Test. On top of the list is the Grand Tourer version which can spark 439 hp and 830 Nm of torque and is capable of the 0-100 kmph in 3.5 seconds sprint time. According to Ford, the longest-range Mach-E will have is an EPA-rated range of at least 300 miles.
Ford has priced its new all-electric Mustang SUV at 132,711 Dhiram which is a very nice price to pay for this all-electric SUV provided the whooping 300 miles of range it promises to offer.
Other assortments of features that Mustang possesses are the wireless charging, FordPass Wi-Fi hotspot, next-gen sync with connected navigation. Other ubiquitous features include the 15.5-inch touchscreen display, Ford Co-Pilot360 2.0 and Ford Co-Pilot360 Assist technologies, making it all the more collectible. 
You might also be interested in
Latest Ford Mustang Cars Videos on Zigwheels