Apex unveils AP-0 concept electric sports car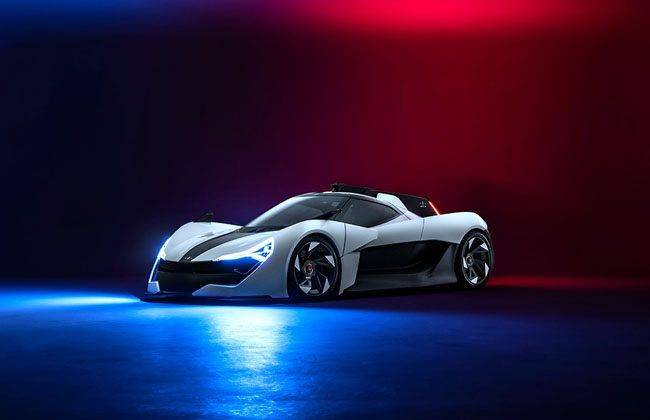 ABU DHABI: British startup company Apex Motors has unveiled the AP-0 all-electric concept sports car which is expected to enter production in 2022. Apex currently offers a conventional track car called the AP-1. The car is a rebadged version of the RP1 road-legal car manufactured by Elemental and unveiled in 2016.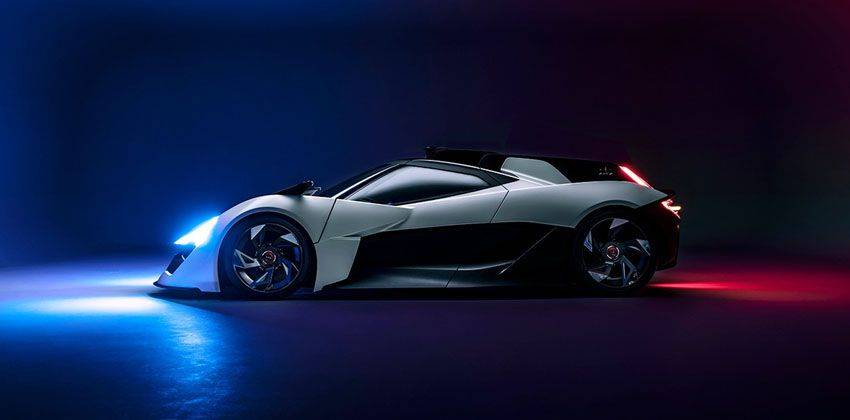 The AP-0 will be a road-legal vehicle with a carbon fibre body and tub. The electric motor will generate 650 PS maximum power and 580 Nm peak torque. The car weighs 1,200 kg of which 550 kg is made up of the battery alone. The battery pack is a 90 kW lithium-ion unit which, according to Apex, returns a mileage of around 482 km on a single charge. The company claims that the battery can be recharged up to 80 percent in 15 minutes using a high-speed direct current (DC) charger. The mileage is expected to drop when the car is pushed to the limits. The AP-0 can attain 0-100 kmph in just 2.3 seconds with the top speed capped at 305 kmph.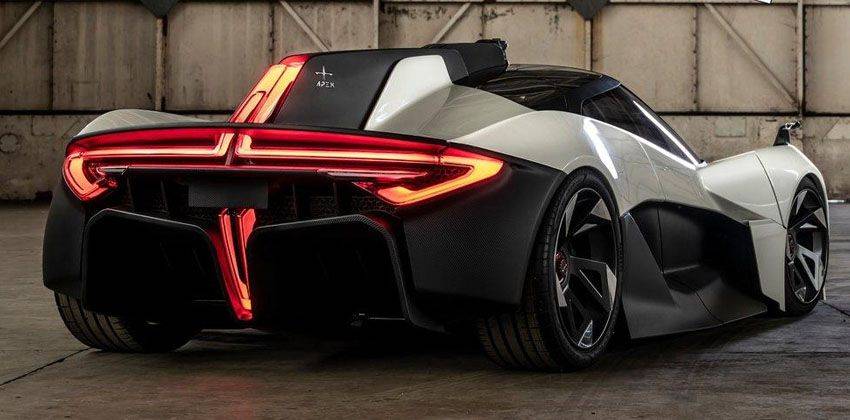 The Apex AP-0 comes with controlled self-driving capability. The car's central fin not only serves as an aerodynamic stabilizer and a structural element but also integrates the lidar sensors to offer a self-driving system. The system allows the car to identify potential hazards like cyclists, pedestrians and other vehicles more accurately.
Drivers of the AP-0 can drive the car for long periods under certain situations once the legal requirements allow it. Such a feature, the company claims, will prove helpful if the track is packed with other cars. The sensors, along with the augmented reality holographic display, will guide a driver down the ideal race lines. This will allow drivers to hone their skills. The car comes with level-3 autonomy which includes lane-keeping assistance and automatic emergency braking. The AP-0, however, has enough sensors and cameras to upgrade to level-4.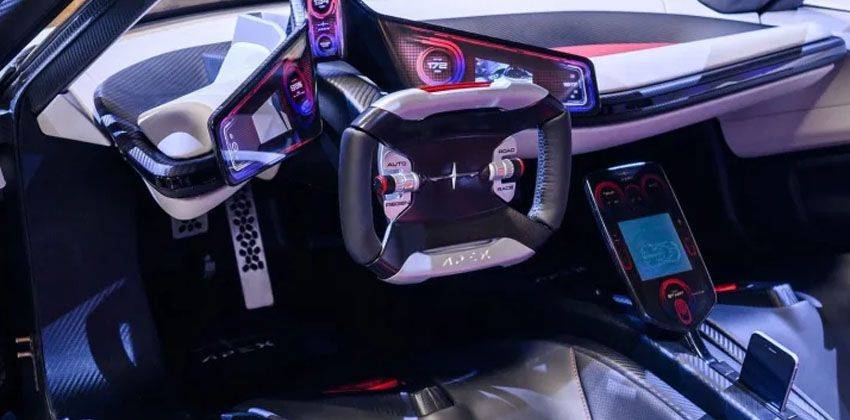 Taking inspiration from Formula 1 cars, Apex has equipped the AP-0 with a push rod, aero-optimised suspension system featuring adjustable coil-over shock springs, automatic ride height adjustment and dampers. The vehicle's interior is minimalist. The three-pane instrument panel is positioned above the flat-sided, compact steering wheel.
The global launch of Apex AP-0 is expected in Q4 2022 with a starting price of £150,000 (AED 663,510).
Also read: Mclaren unveils Verdant Theme Grand Tourer by MSO
You might also be interested in
Latest Car Videos on Zigwheels