BMW 7 Series flagship model will spawn an all-electric version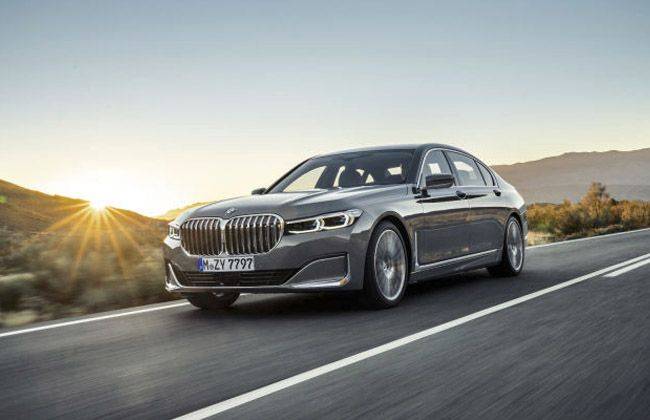 ABU DHABI: This time, BMW is committed to invest a lot of time, money and energy to develop multiple energy platforms in order to reap benefits with its 7 series flagship model. The German multinational luxury vehicle automaker is set to amaze the auto industry with four powertrain options under the plan. Though the fully electric variant will be the most powerful version, gasoline, diesel, and hybrid powertrain models are also in the menu, with the same architecture and design skeleton. BMW plans to first bring out the electric variant, followed by the others.
BMW Chairman Oliver Zipse confirmed that the next 7 series will now have options of plug-in hybrid, diesel and gasoline and electric out of which the electric variant is their newest offering while other powertrain options are already part of the current lineup. Though he was reluctant to disclose much details about the electric variant, we assume it to be the powerful of all.
The clean energy 7 series variant will have BMW-s fifth-generation technology which is also said to form part of i4 and iNext models. Thus, we can expect to see every 7 series variant on the same assembly line with just different powertrain mechanism.
Now we have that all 7 series variants shall be built on the same underpinnings, but there is a reason why the electric variant is supposedly the most powerful one. If sources are to believe, the electric variant can offer a driving range of 700 km and can produce 485 kW when mated with a 120 kWh battery pack. An 80 kWh option is also available if i4's configuration is to be borrowed. 
We can safely assume that the electric version will try and match best to the current speed figures of 7 series. The outgoing 7 Series model would be able to run the 0-100 kmph sprint in under four seconds, with a top speed of 250kmph. 
With no much detailing, we expect to see a little more surprise on the designing front though.
No speculations can be made on the array of how the engines for gasoline and diesel-burning variants will look like. BMW 7 outgoing models have options of six-, eight-, and 12-cylinder options to choose from. The straight-six is most likely to make a comeback on this front. 
The electric 7 Series is one of 25 electrified models, including over at least 12 fully electric cars, BMW plans to have in its fleet by 2023. It might have a monopoly in this segment but still will face tough competition from Mercedes-Benz EQS that is also under the covers. 
 It is hard to say that when can we have a chance to get a ride spin in the new BMW electrified car, but it might roll out in 2022. Presently, the current iterations of the 7 series are continuing which might stop in the next two years because BMW will not go long without this flagship.
Explore BMW 7 Series Sedan
You might also be interested in
Latest BMW 7 Series Sedan Cars Videos on Zigwheels