Top 5 SUVs Launched in UAE in 2018

It has been raining SUVs this year in the UAE. We still have two more months to go for the year to end as well. Given the duty-free nature of our cluster of countries, it is but natural that more and more car makers try and get their latest offerings to our land. As is the norm, the bigger the engine and dimensions, more is the demand for the vehicle. SUVs come in all size and shapes, so we have chosen the top five Sports Utility Vehicles launched in the UAE this year. Scroll down for a complete list.

2018 Volvo XC60
The Volvo XC60 won the World Car Of The Year 2018 and it is befitting that it comes to our SUV loving nation as well. Volvo introduced the XC60 sometime in early 2018 and the Swedish carmaker has been raking the moolah ever since. This new generation of the Volvo XC60 boasts a design language similar to that of the XC90 but in a smaller package. We love the fact that despite sharing the same design ethos, the Volvo XC60 looks distinct from its brother. The lines are taut and the panels are well sculpted. Of course, one will immediately recognise this vehicle to be a Volvo from a distance primarily because of the signature Thor Hammer headlights. Volvo provides standard 18-inch wheels while 19- and 20-inch wheels are optional items as well. The engine of the Volvo XC60 is a four-cylinder turbocharged 2.0-litre unit. It makes 250 PS of power and 350 Nm of torque. Power is sent to the rear wheels via an 8-speed gearbox. It is priced at AED 22,0500.
2018 Alfa Romeo Stelvio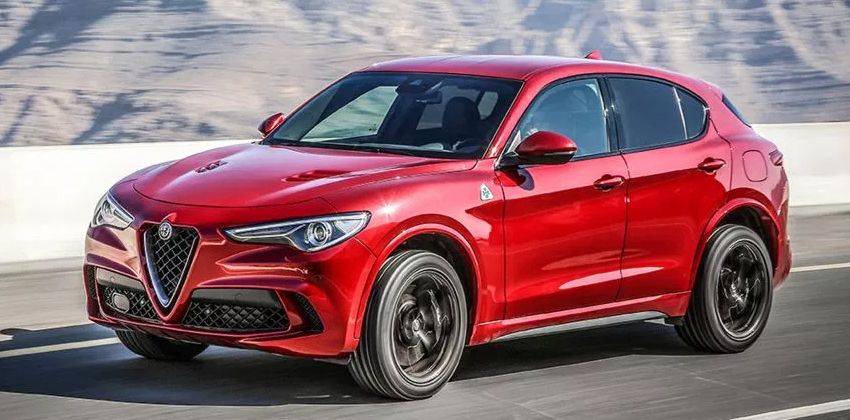 One of the smaller SUVs to be made by Italian car maker, Alfa Romeo, the Stelvio debuted in the second half of 2018. The Alfa Romeo Stelvio is one stylish SUV as we have come to expect out of the Italian design house. It is a performance SUV as the brand likes to classify it and gets many new features both in terms of enhancing performance as well as comfort. For example, there is Chassis Doman Control, Q4 All-Wheel Drive System, Alfa DNA Drive Mode selector as well as adaptive cruise control. In terms of the engine, there is the 2.0-litre four-cylinder direct injection turbo petrol unit. It belches out 280 PS of power and 415 Nm of torque. Power is sent to the front wheels through an 8-speed automatic transmission. All-wheel drive is available too. Alfa claims a top speed of more than 230 kmph. The Alfa Romeo Stelvio price in UAE is AED 211,000 for the Light Edition while the top-spec First Edition price is AED 242,000.
2018 BMW X3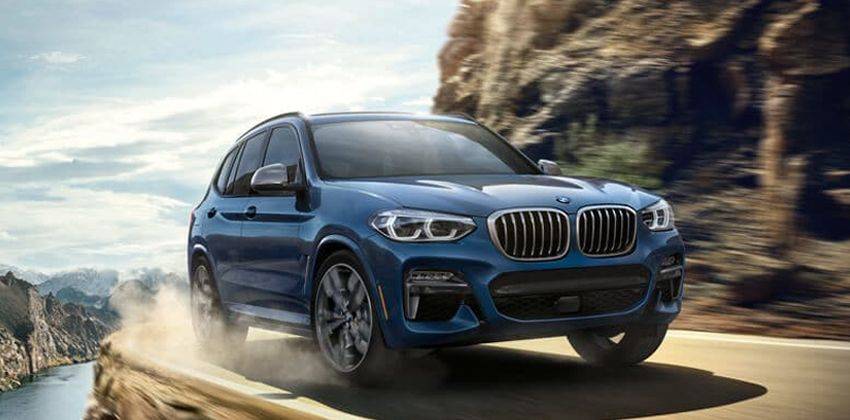 The BMW X3 was thoroughly revised and it made its debut worldwide this year. UAE too was part of the global launch. Ever so sharper and meaner looks are back with the BMW X3. The third generation 2018 BMW X3 is more off-road ready than before as well. A new chassis, revised interior, and a bunch of new engines accompany the new BMW X3. The grille for example, is a 3D unit and the lights are LEDs which are adaptive as well. This provides for better illumination. For the rear, BMW has again made use of LEDs. Dual exhaust pipes make for a great visual addition too. BMW has given 18-inch alloys for the X3. Inside, leather upholstery, tri-zone climate control, as well as ventilated front seats, are on offer. The iDrive system is now a touchscreen unit and can show three screens at a time. In terms of firepower, the BMW X3 offers a 3.0-litre inline 6-cylinder turbo petrol motor that boasts 300 PS of power and 405 Nm of torque. BMW claims a 0-100 kmph time of 5.3 seconds while the top speed is limited to 250 kmph. Power is sent to all four wheels through an 8-speed transmission. The BMW X3 price in UAE is AED 295,000.
Range Rover Velar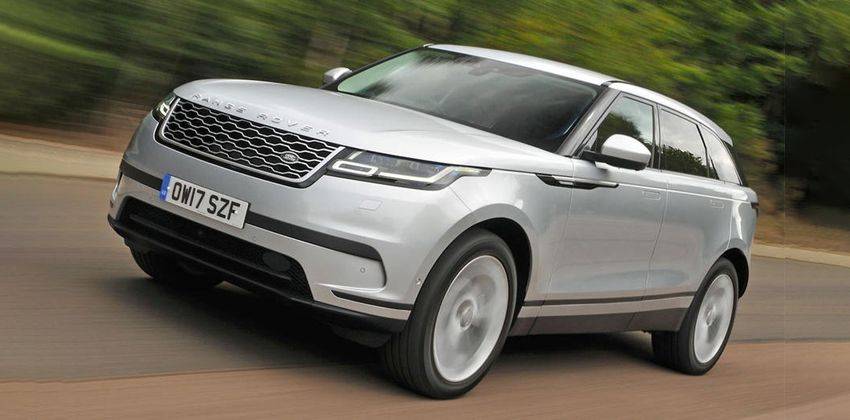 The Velar was conceptualised to be an SUV that sits just below the top-spec Autobiography trim of the Range Rover. The Range Rover Velar for that matter is quite an impressive and good looking SUV. It has two screens in the cabin. One displays temperature and AC settings while the second one is for the music system as well as other controls. This lends it a cool air. Range Rover has ever since used this tech for its other top spec cars as well. The engine is a 2.0-litre four-cylinder Ingenium unit that pumps out 250 PS of power and 400 Nm of torque. As can be expected, the engine is a petrol turbocharged unit and does 0-100 kmph in just 7 seconds. The top whack from this SUV is 220 kmph. The Range Rover Velar price in UAE is AED 330,000.
Lincoln Navigator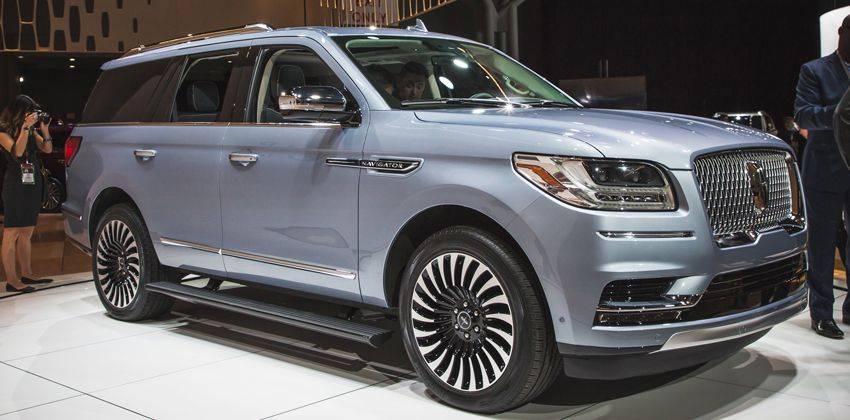 Perhaps the biggest and most luxurious car to have been launched in the UAE up until now will have to be the Lincoln Navigator. This big and burly SUV is the epitome of luxury. It brings in three rows of seating where even the last row feels ultra spacious. There are heating, cooling, and massaging function for all rows. Power sockets, as well as electrical adjustability, is a given as well. Lincoln also offers a 20-speaker music system. Powering this mammoth is an equally decent engine 3.5-litre twin turbo V6 engine that makes 450 PS of power and 600 Nm of torque. The transmission is a 10-speed automatic unit and sends power to all four wheels. The claimed 0-100 kmph time is 9 seconds while the top speed is just shy of 200 kmph. The Lincoln Navigator is priced at AED 350,000.
For more such insightful stories stay tuned with Zigwheels.
Explore Volvo XC60
Volvo XC60
AED 210,000 - 250,000
Emi Starts : AED 3,610 x 60
Volvo Car Models
Volvo S90

Volvo XC90

Volvo S60

Volvo XC60

Volvo XC40

Volvo C40 Recharge

Volvo XC40 Recharge
Volvo Cars Price


Top 5 SUVs Launched in UAE in 2018
Choose a city to get promos and prices in your area