Aston Martin unveils Vantage Roadster Convertible; deliveries start from Q2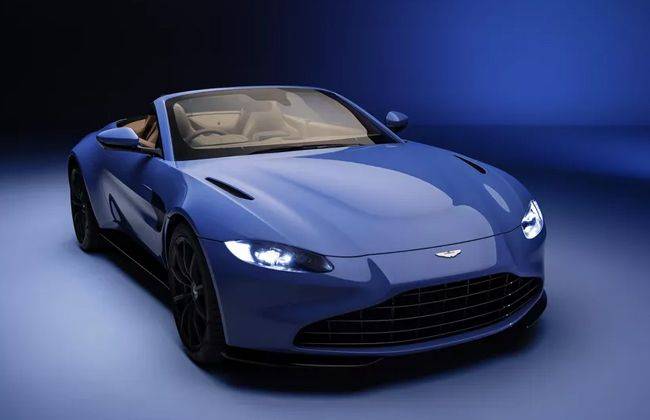 Remember the Aston Martin Vantage Coupe that was launched in 2018? The British automaker has now unveiled the Roadster version of the performance car post the glimpse we got back in October last year.
The Aston Martin Vantage Roadster gets a fabric roof with the Z-fold mechanism. This is used to make the car lighter than otherwise. It raises the roof in 6.8 seconds and drops it in 6.7 seconds at a speed of around 50 kmph.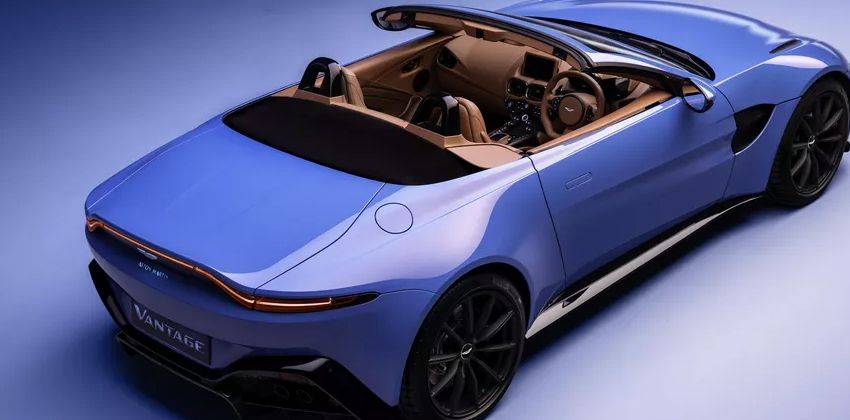 Though the automaker claims that this is the fastest operating mechanism among convertibles, it also gobbles up quite a lot of space in the boot area. To be precise, the cargo space on the Roadster is just 200 litres, which is 150 litres lesser than the Coupe version. However, this size is ample for stuffing in one big luggage bag.
The Aston Martin Roadster is powered by the same AMG-sourced engine as the Coupe. The 4.0-litre V8 engine has two turbochargers and can churn out 510 PS of power and 685 Nm of torque. The power is channelled to the rear wheels via an 8-speed ZF automatic transmission gearbox. The power is good enough to propel the convertible to 0-97 kmph (0-60 mph) in just 3.7 seconds. The top speed of the car, with a raised roof, is 306 kmph, which is just 8 kmph less than the coupe sibling.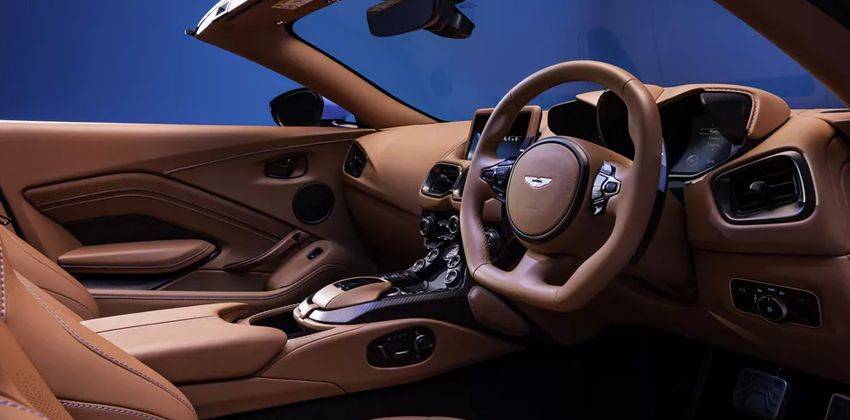 The Aston Martin Vantage Roadster has slight tweaks in the chassis to maintain its rigidity since it is a convertible. However, it gets the same dynamic torque vectoring, dynamic stability control, electronic rear differential and adaptive dampers as the coupe. Yet, the dampers are tweaked slightly to make it more suitable to the convertible body type.
As per Matt Becker, who is the chief engineer at Aston Martin, performance convertibles are often considered to be compromised versions of the coupe, given the stability and performance. However, the Vantage Roadster does not fall in that category as it has its own tuning to suit the drop-top body, uncompromised.
The Aston Martin Vantage Roadster is set for its first delivery from the second quarter of 2020. It has a starting price of £126,850 (AED 605,265). However, the price of the car could be slightly higher here as the Vantage Coupe sells at around that price.
Also read: Racing Point F1 team to be renamed as Aston Martin
You might also be interested in
Explore Aston Martin Vantage
Latest Aston Martin Vantage Cars Videos on Zigwheels