All-new Infiniti QX50 unveiled in the UAE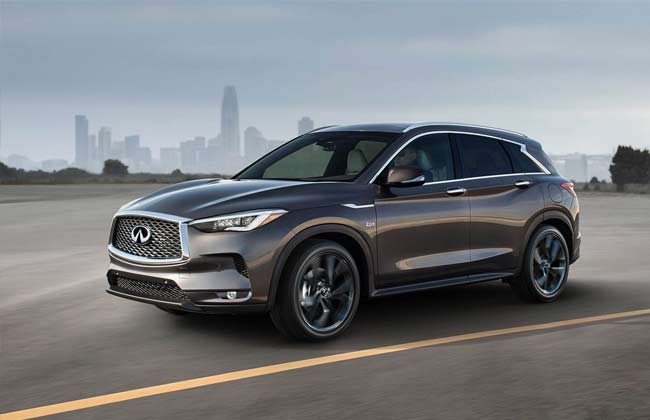 ABU DHABI: Infiniti, the luxury division of Nissan, has officially taken the covers off the all-new QX50, which was originally introduced eleven years ago, in the UAE at the Dubai Design District. It took a fairly good amount of time for the automaker to bring the QX50 to the UAE.
Markus Leithe, the managing director at Infiniti Motor Company Middle East said, "The Middle East is a key focus region for INFINITI globally and the all-new QX50 is one of the most important vehicles we've unveiled here in the past year. Our discerning customers in this region will appreciate the unique and attractive features of this car, including its striking design, dynamic versatility and advanced technology."
The all-new Infiniti QX50 gets a host of unique elements, with all of them being packed in the brand's powerful yet elegant design language. Additionally, the QX50 gets the first-ever production-ready variable compression turbocharged engine.
The 2019 luxury crossover draws power from an all-new 2.0-litre four-cylinder VC-Tubro (Variable Compression Turbo) petrol engine, which is also one of the world's best and advanced internal combustion engines ever produced. As per the specs-sheet, the new QX50 makes 272PS of max power and 380Nm of peak torque.
What's advantageous with the new VC-Turbo is that it changes the compression ratio continuously in a seamless manner by raising or lowering the pistons' reach. This results in experiencing the best of both worlds, a powerful dynamo and an efficient commuter. It is claimed to be 30 per cent more fuel-efficient than the previous-gen model. This feat has been achieved without sacrificing performance, which is truly incredible. For you, in the end, it's a WIN-WIN situation.
The 2019 Infiniti QX50 will be available at dealership outlets from September 2018 in the Middle East, at a starting price of AED 161,000. The top-end or fully-loaded model, on the other hand, will retail at AED 234,000.
You might also be interested in
Explore Infiniti QX50 2019