This Land Rover Discovery by Vilner is one piece of art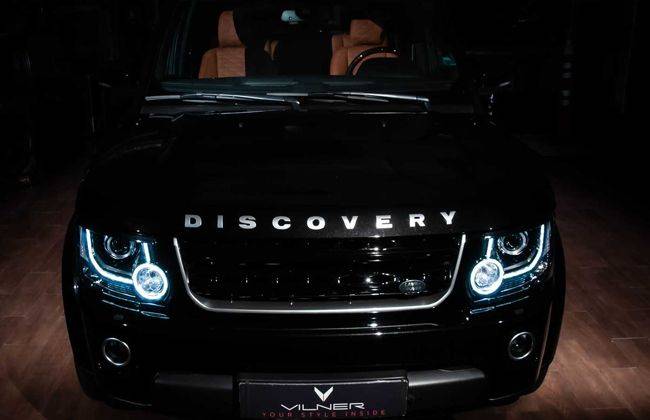 The Land Rover Discovery is the SUV to possess, isn't it? And, there are customers who want to keep it for as long as possible. Similarly, one Land Rover Discovery recently took his SUV to Vilner. Even though he could have just bought the newer model, the customer, on the other hand, to his Discovery to Vilner and mentioned, "I want a change. I want something little, yet noticeably different. I want it to be clear that it is a Vilner project, no second thoughts – I trust you entirely". Following that, the SUV was handed over to Vilner to do their thing.
The result, as you can see in the images, was cabin full of plushness, luxury, and calmness. The SUV now sports an interior wearing brown Alcantara leather that features a raised diamond pattern. Also, Vilner has propped up the steering wheel, door panels, and the centre console with wooden trims. Heck, even the roof and the sun visors have been wrapped in Alcantara.
The customer refused to upgrade his drive to a newer 2018 Land Rover Discovery, and following Vilner's work done on his SUV, we bet he won't even look at the upcoming 2021 Land Rover Discovery either.
Also read: It's a sneak-peek for the luxurious Bentley Mulliner Bacalar
Explore Land Rover Discovery


This Land Rover Discovery by Vilner is one piece of art
Select your city to start search
Or select from popular cities