Maserati introduces limited Royale Edition Levante, Ghibli, Quattroporte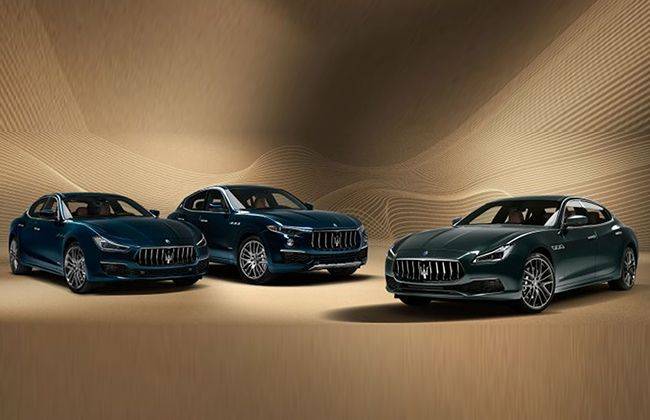 Italian luxury automobile manufacturer Maserati has launched a special edition Royale series for its Levante, Ghibli, and Quattroporte series of cars. The production of all three special edition cars will be limited to 100 units each. Only the V6 trims of Levante, Ghibli, and Quattroporte will get the Royale treatment.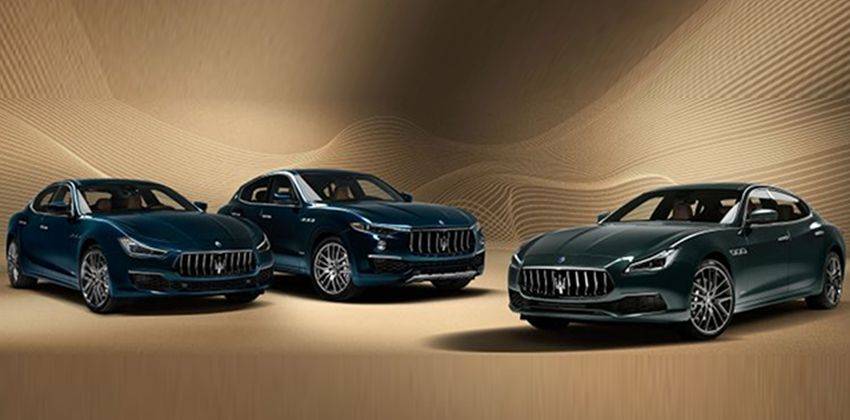 The powertrain options include both the 3.0-litre diesel and petrol engines. While the diesel motor produces 275 bhp, the petrol engine is available in a choice of 350 bhp and 430 bhp output.
The Royale editions of the three cars get two blue and green paint schemes that Maserati calls Blu Royale and Verde Royale. While all three cars run on 21-inch customized Aneto alloy wheels, the Levante gets an Anthracite finish. The alloy wheels of the Ghibli and Quattroporte sedans get a Titanium treatment. All three vehicles have silver brake calipers.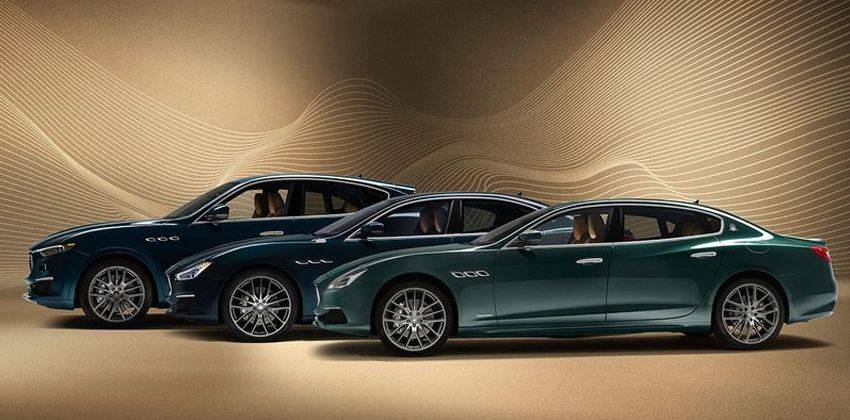 The cabins of the three cars get a GranLusso trim and are finished in two-tone Pieno Fiore leather or Zegna PelleTessuta Cuoio i.e. woven branded leather. The trims are Maserati-exclusive and have been designed in thin Nappa leather strips. The Bologna-headquartered company claims that the leather finishing in the three cars creates an 'ultra-luxurious fabric' which is durable, soft, and lightweight.
Other interior features of the cars include the Premium, Cold Weather, and Driving Assistance Plus packages, an 8.4-inch Maserati Touch Control Plus touchscreen infotainment unit, Apple Siri, Android Auto, Apple CarPlay, a Bowers & Wilkins premium audio unit, privacy glass, electric sunroof, rear sunblind, and a steering wheel heating function.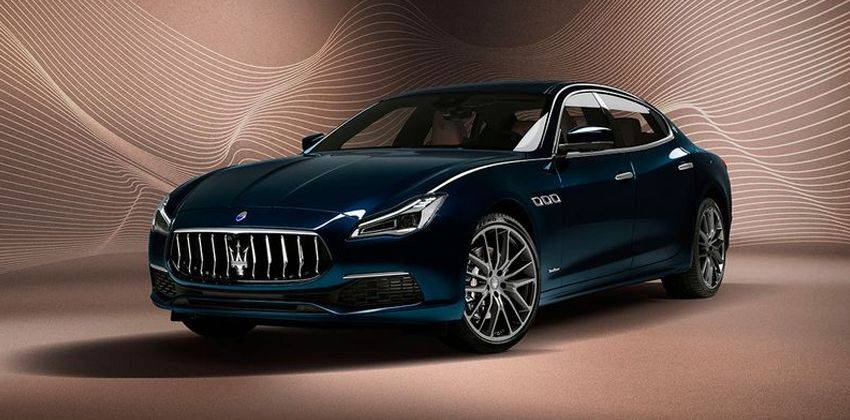 The interior of the Royale edition Levante, Ghibli, and Quattroporte cars have high-gloss inserts that include a 'One of 100' emblem. Safety features common to the three cars comprise Maserati's Advanced Driving Assistance suite. It comes with adaptive cruise control with stop-go function, 360-degree camera, lane-keeping assist, active blind-spot monitoring, forward collision warning, highway assist function, and traffic signal recognition.    
Maserati has opened bookings for the Royale editions. Deliveries are expected to begin in March. The Royale Ghibli has a starting price of £78,900, while the Levante and Quattroporte limited edition cars are priced at £85,300 and £103,150 respectively.
Also read: World's largest Maserati showroom opened in Dubai
You might also be interested in