The new 2021 McLaren 765LT is highly vigorous and robust!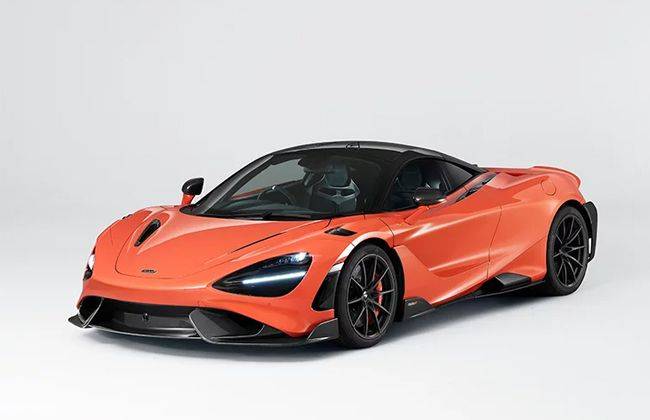 Supercars are highly propagating on the roads and the new offering from British brand McLaren is said to be equally at home, on the roads and track. All-new McLaren 765LT will serve as a powerful alternative to 720S. The LT stands for Longtail, a name inaugurated in the 1990s and 765LT is the latest longtail offering from McLaren.
765LT is highly influenced by 720S, so much that the starting point is very noticeably the latter's, but the designers and engineers completely overhauled the model. By cutting on weight and bulk, the engineers have impeccably crafted a swifter supercar.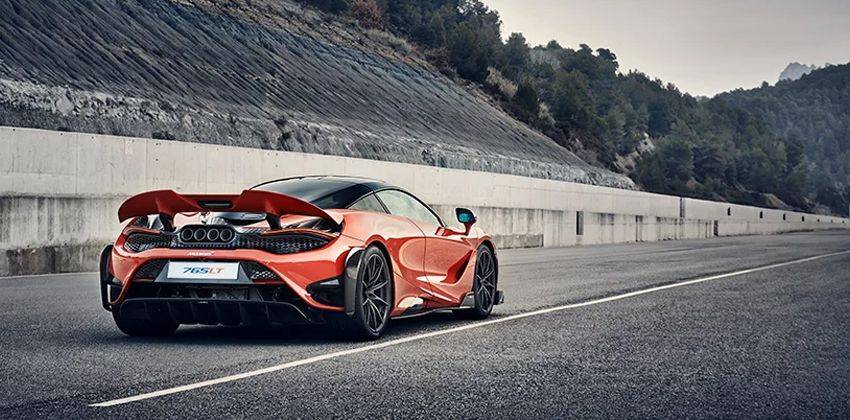 On a powerful note, the 765LT is harder, faster and a lighter sibling of the 720S and so forceful that it could even make the Ferrari 488 look like a mundane.
Apparently, McLaren will build just 765 examples of these new longtail models, and deliveries are planned for September.
While we are talking so much about its power and force, all thanks to what lies at the heart of 765LT. It uses McLaren's 4.0-liter twin-turbo V8 that makes 755 horsepower at 7,500 rpm and 590 pound-feet of torque at 5,500 rpm. A seven-speed Sequential Shift Gearbox is the sole transmission option that makes shift 15 percent faster than the 720S. But unlike the 720S, the 765LT's gearbox gets a limited downshift function that will do so on request. This allows the engine to bounce before the next gear engages. This whole mechanism is termed as "audible drama" by the automaker.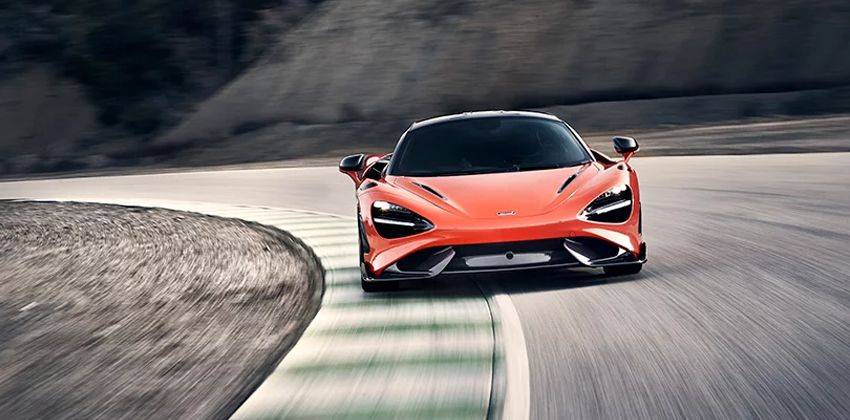 McLaren claims the 765LT can hit 60 miles per hour in 2.7 seconds, 62 miles per hour in 2.8 seconds, and 124 miles per hour in 7.2 seconds. We wouldn't be wrong to label it as a man-made beast.
McLaren left no stone unturned to bring down the weight considerably. In order to make something faster, the drill is more power, more downforce and less weight. That's what McLaren exactly did. It made the body panels with a lighter, model-specific type of carbon fiber, fitted thinner glass, and removed certain comfort items like the air conditioning system and stereo, which are obviously optional if you want them back.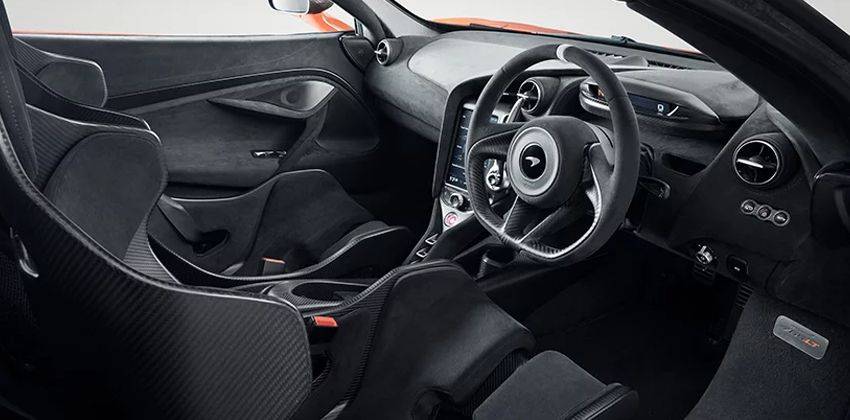 McLaren fitted a lithium-ion battery that's 6.6 pounds lighter than the battery in the 720S. No wonder, the 2709 pound 765LT will have exemplary performance because it still weighs 176 pounds less than the 720S.
McLaren redesigned the front splitter, the front bumper, the side skirts, the rear bumper, and the rear diffuser. However, the most remarkable ploy is the hydraulically-operated rear wing. It is way bigger than the one fitted on 720S and is positioned a little bit higher even when it is kept to rest mode.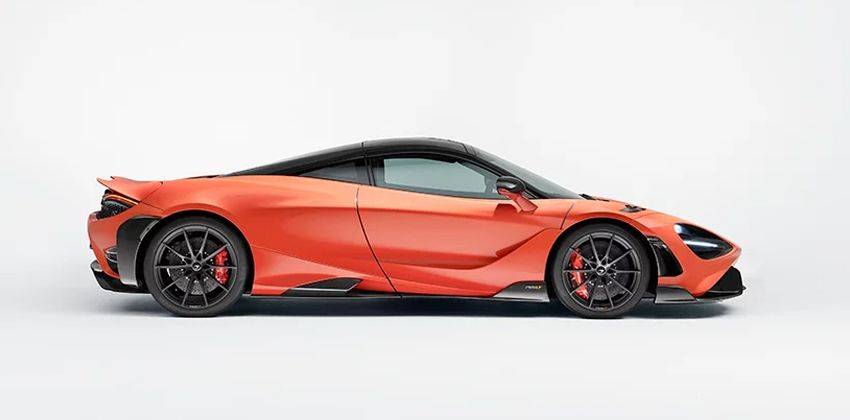 The newest innovation that is incorporated in 765LT is the automaker's latest-generation carbon-ceramic brakes with F1-inspired integrated caliper cooling. If you are wondering, a caliper cooling system is the first of its kind, for longtails lineage. Its functionality includes a reduction in brake pad temperature by almost 50 degrees. Those who plan to go on track driving with this McLaren piece can get this upgraded to the Senna's carbon-ceramic discs with bespoke LT brake pads. It is claimed to be 60 % stronger than regular ceramic discs and also has enhanced thermal conductivity.
Price revelations have not been made yet but it is sure to carry an expensive price tag. No wonder such head-turning pieces are not available at low packages.
Also read: Holding onto its roots, Maserati set to bring new sports car MC20 in May

You might also be interested in

Choose a city to get promos and prices in your area